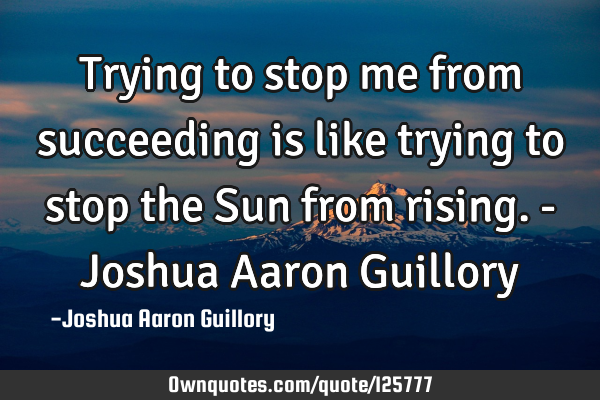 Trying to stop me from succeeding is like trying to stop the Sun from rising. - Joshua Aaron Guillory -Joshua Aaron Guillory
Published On: January 29th 2018, Monday @ 5:18:29 AM
Total Number of Views: 42
Categories: Confidence Success Truth Wisdom
More Quotes Like this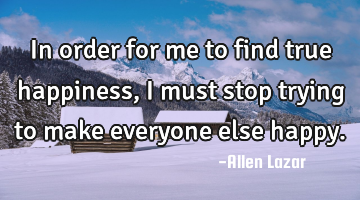 In order for me to find true happiness, I must stop trying to make everyone else..
Inspirational Philosophy Truth Wisdom
Find
Happy
Happiness
Stop
Trying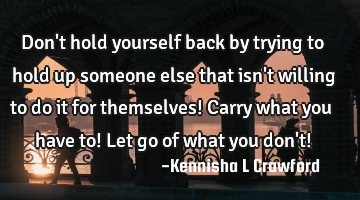 Don't hold yourself back by trying to hold up someone else that isn't willing to do it for..
Change Freedom Inspirational Leadership Life
Trying
Hold
Success is what you achieve, and beauty what you inherit. So it's up to you, you give importance to..
Life Love Marriage Opportunity Relationship
Time
Give
Success
Beauty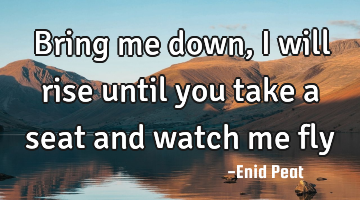 Bring me down, I will rise until you take a seat and watch me..
Confidence Courage Faith Hope Inspirational
Bring
To every finishing line there is a starting point. Don't ignore the days of your little beginning,..
Life Philosophy Success Truth Wisdom
Success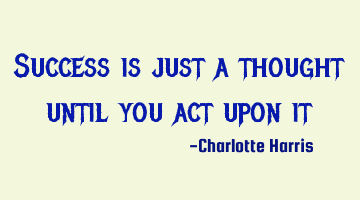 Success is just a thought until you act upon..
Business Change Goal Short Success
Success
Thought
Act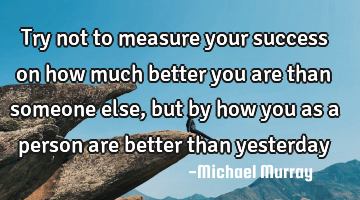 Try not to measure your success on how much better you are than someone else, but by how you as a..
Success
Try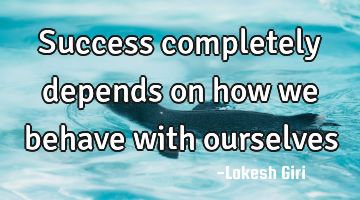 Success completely depends on how we behave with..
Philosophy Short Success Wisdom One liners
Success