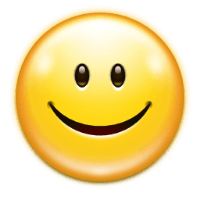 BAIGALLA PREETHI
| | |
| --- | --- |
| Gender: | Female |
| Location: | India |
| Experience on OwnQuotes: | 8 Years 0 Months |
BAIGALLA PREETHI Quotes
1-9 of total 9 Quotes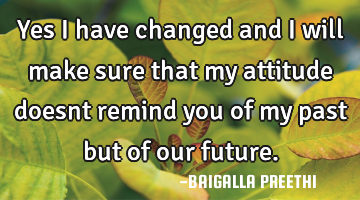 Yes I have changed and I will make sure that my attitude doesnt remind you of my past but of our..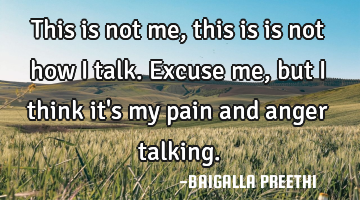 This is not me, this is is not how I talk. Excuse me, but I think it's my pain and anger talking...

Plastic is wat people buy most, let it be things r people..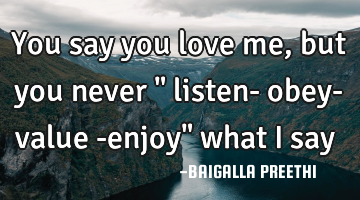 You say you love me, but you never " listen- obey- value -enjoy" what i say..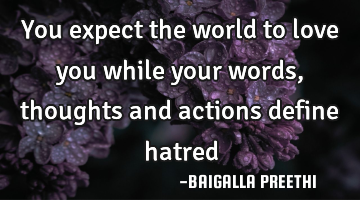 You expect the world to love you while your words, thoughts and actions define hatred..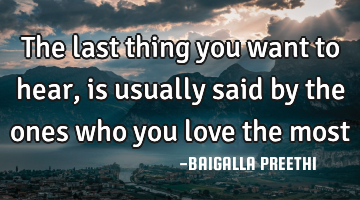 The last thing you want to hear, is usually said by the ones who you love the most..
next