"Human rights work is dangerous work." -J B
Published On: June 24th 2018, Sunday @ 2:45:16 PM
Total Number of Views: 31
Categories: Confidence Courage Freedom Leadership Politics Truth War
More Quotes Like this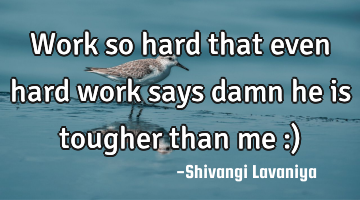 Work so hard that even hard work says damn he is tougher than me :)..
Courage Dreams Goal Inspirational Truth
Work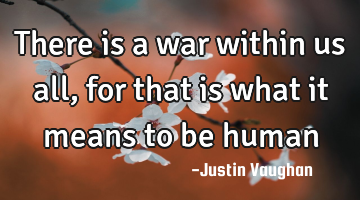 There is a war within us all, for that is what it means to be..
Human
War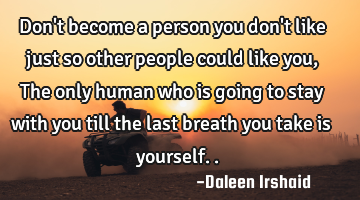 Don't become a person you don't like just so other people could like you, The only human who is..
People
Human
Stay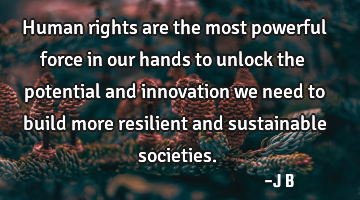 Human rights are the most powerful force in our hands to unlock the potential and innovation we..
Need
Human
Rights
'We need to make sure that human rights are respected, protected and fulfilled, otherwise we end up..
Need
Human
Rights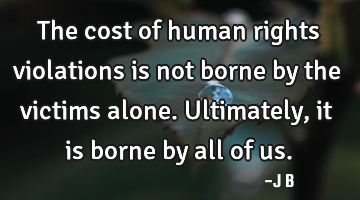 The cost of human rights violations is not borne by the victims alone. Ultimately, it is borne by..
Human
Alone
Rights