Life is beautiful indeed! Unless you are happy you wouldn't enjoy the beauty of life. Self contentment is the only cure for unhappiness in life. -Chandrababu V S
Published On: June 21st 2013, Friday @ 7:33:35 PM
Total Number of Views: 857
Categories: Happiness
Keywords: Life Happy Beautiful Self Beauty Enjoy
More Quotes Like this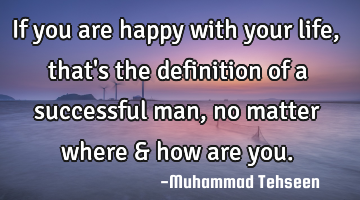 If you are happy with your life, that's the definition of a successful man, no matter where & how..
Desire Dreams Happiness Life Success
Life
Happy
Matter
Successful
When you're happy with the little things in life.. that's true..
Life
Happy
Happiness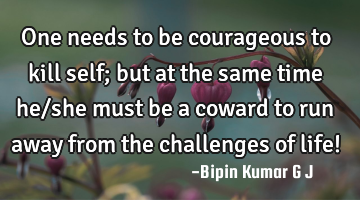 One needs to be courageous to kill self; but at the same time he/she must be a coward to run away..
Life
Time
Self
Run
Kill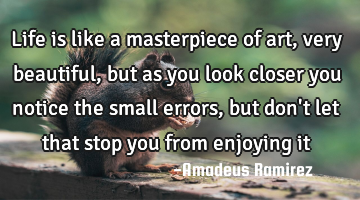 Life is like a masterpiece of art, very beautiful, but as you look closer you notice the small..
Life
Look
Beautiful
Stop
Art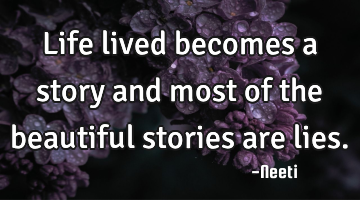 Life lived becomes a story and most of the beautiful stories are..
Life
Beautiful
Story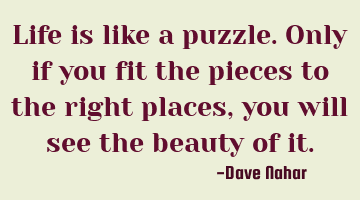 Life is like a puzzle. Only if you fit the pieces to the right places, you will see the beauty of..
Dreams Life Patience Success Time
Life
Beauty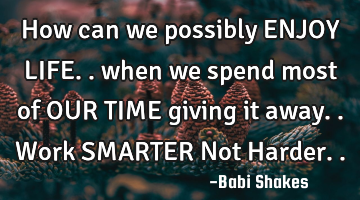 How can we possibly ENJOY LIFE.. when we spend most of OUR TIME giving it away.. Work SMARTER Not H..
Life
Time
Work
Enjoy
Giving