Take failure as a motivation -Chenjotsengjonathan
Published On: February 05th 2016, Friday @ 8:07:38 AM
Total Number of Views: 100
Categories: Failure
More Quotes Like this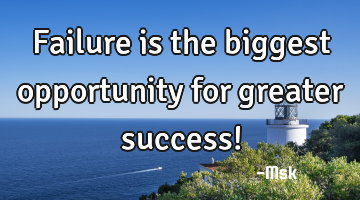 Failure is the biggest opportunity for greater success!..
Failure Inspirational Leadership Short One liners
Success
Failure
Opportunity
God is peace; religion is man's attempt to commune with God; and war is the worst result of man's..
Faith Failure God History Inspirational
God
Peace
Failure
War
Religion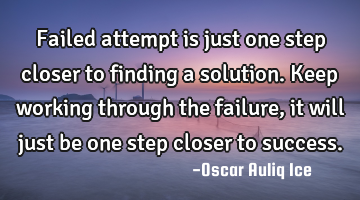 Failed attempt is just one step closer to finding a solution. Keep working through the failure, it..
Keep
Success
Failure
Solution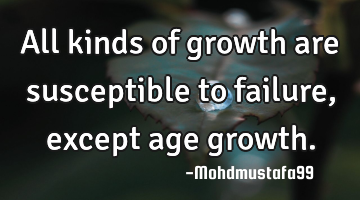 All kinds of growth are susceptible to failure , except age..
Failure
Age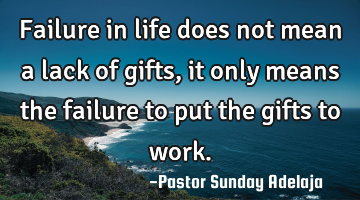 Failure in life does not mean a lack of gifts, it only means the failure to put the gifts to..
Life
Work
Failure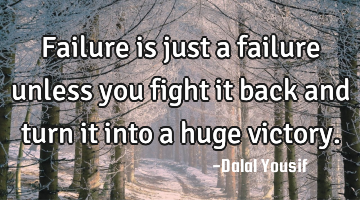 Failure is just a failure unless you fight it back and turn it into a huge..
Failure Hope Inspirational Leadership Wisdom
Failure
Fight