HERO: During the situation of unavoidable war, the wise mediator who stops the war is the real hero KRISHNAMURTY, PEACE ACTIVIST; http://www.srimission.org -KRISHNAMURTY
Published On: September 22nd 2017, Friday @ 7:41:58 AM
Total Number of Views: 55
Categories: Education Goal Inspirational Success Wisdom Youth
More Quotes Like this
God is peace; religion is man's attempt to commune with God; and war is the worst result of man's..
Faith Failure God History Inspirational
God
Peace
Failure
War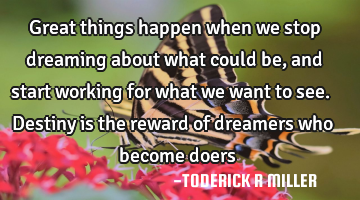 Great things happen when we stop dreaming about what could be, and start working for what we want..
Dreams Goal Inspirational Life Success
Want
Stop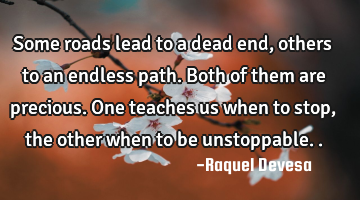 Some roads lead to a dead end, others to an endless path. Both of them are precious. One teaches us..
Goal Inspirational Life Wisdom
Stop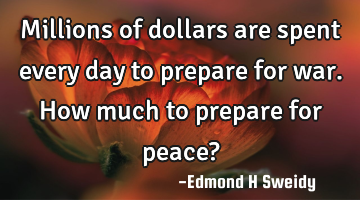 Millions of dollars are spent every day to prepare for war. How much to prepare for peace?..
Hate Peace Philosophy Politics Short
Day
Peace
War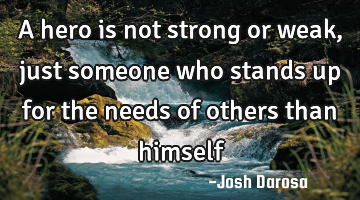 A hero is not strong or weak, just someone who stands up for the needs of others than..
Confidence Imagination Short Wisdom
Strong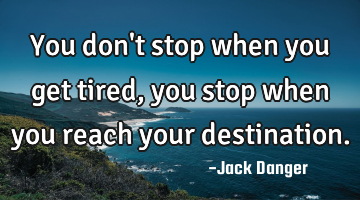 You don't stop when you get tired, you stop when you reach your..
Goal Life Optimism Short Sports
Stop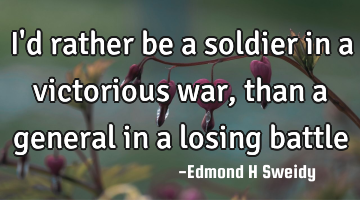 I'd rather be a soldier in a victorious war, than a general in a losing..
Inspirational Short War Wisdom
War
You have to make the choice. Either get up once more and try again, or stop moving forward and..
Change Inspirational Life Success
Try
Stop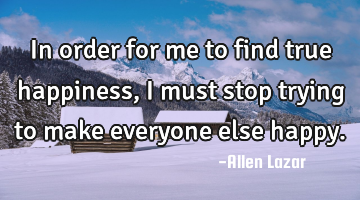 In order for me to find true happiness, I must stop trying to make everyone else..
Inspirational Philosophy Truth Wisdom
Find
Happy
Happiness
Stop
Trying