Work is a continuum, sleep is the intermission. Thomas "TJ" John, MD -THOMAS \"TJ\" JOHN, MD
Published On: October 08th 2017, Sunday @ 7:04:05 AM
Total Number of Views: 62
Categories: Confidence Courage Creativity Dreams Goal Happiness Hope Inspirational Leadership Life Opportunity Optimism Patience Short Success Time Truth
More Quotes Like this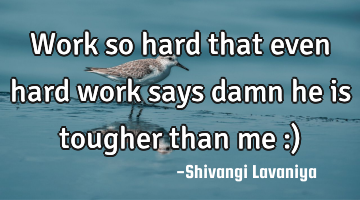 Work so hard that even hard work says damn he is tougher than me :)..
Courage Dreams Goal Inspirational Truth
Work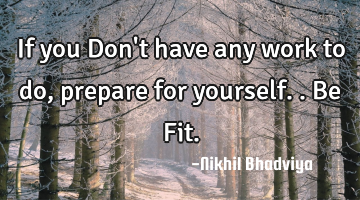 If you Don't have any work to do, prepare for yourself.. Be F..
Dreams Goal Inspirational Life Optimism
Work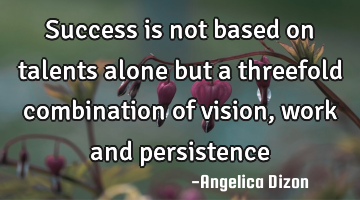 Success is not based on talents alone but a threefold combination of vision, work and..
Change Desire Dreams Faith Goal
Success
Work
Alone
Hard Work & smart work, must be in the ratio of 55 : 45 for S..
Goal Inspirational Opportunity Short Success
Success
Work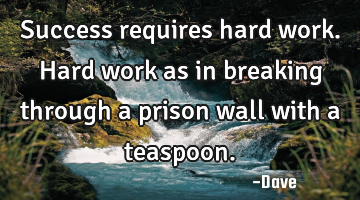 Success requires hard work. Hard work as in breaking through a prison wall with a..
Business Desire Dreams Education Short
Success
Work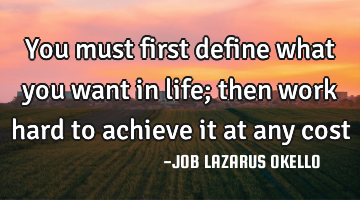 You must first define what you want in life; then work hard to achieve it at any..
Desire Dreams Goal Inspirational Life
Life
Want
Work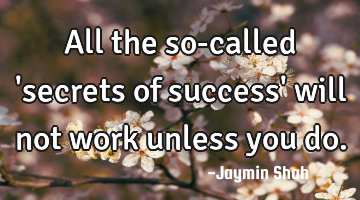 All the so-called 'secrets of success' will not work unless you..
Business Courage Failure Goal Inspirational
Work
Perseverance and hard work will overcome obstacles in the path to achieve your..
Courage Desire Dreams Philosophy Short
Work
Work is great , therefore you must not consume it all today. Spare a part of it for..
Work
Today
Tomorrow