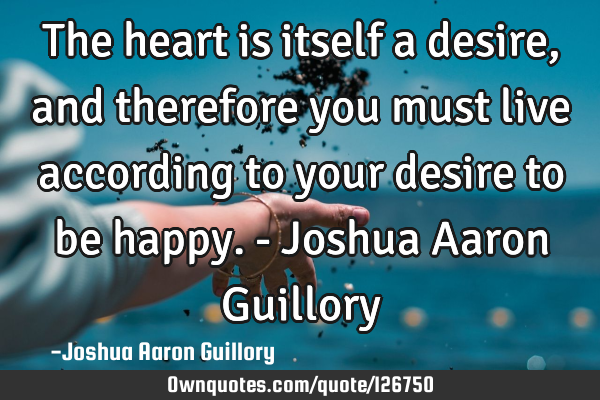 The heart is itself a desire, and therefore you must live according to your desire to be happy. - Joshua Aaron Guillory -Joshua Aaron Guillory
Published On: February 07th 2018, Wednesday @ 10:57:50 AM
Total Number of Views: 32
Categories: Courage Desire Happiness Heart Love
More Quotes Like this
If love is my guide, And truth my treasure, And my heart the sea, To sink is..
Love
Heart
Truth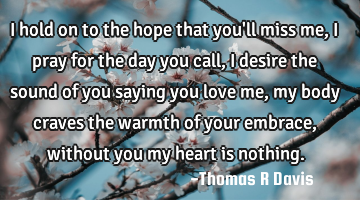 I hold on to the hope that you'll miss me, I pray for the day you call, I desire the sound of you..
Desire Heart Loneliness Love Poems
Love
Heart
Day
Hope
Hold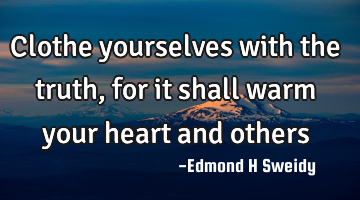 Clothe yourselves with the truth, for it shall warm your heart and..
Heart Love Philosophy Religion Short
Heart
Truth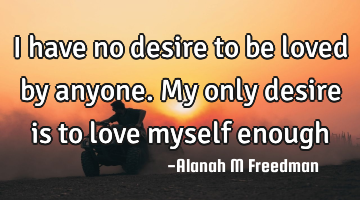 I have no desire to be loved by anyone. My only desire is to love myself enough..
Beauty Confidence Desire Heart Love
Love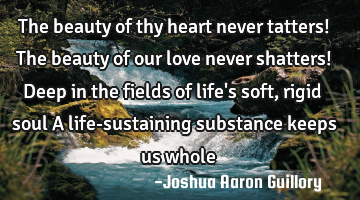 The beauty of thy heart never tatters! The beauty of our love never shatters! Deep in the fields of..
Freedom Happiness Love Peace Truth
Love
Life
Heart
Soul
Beauty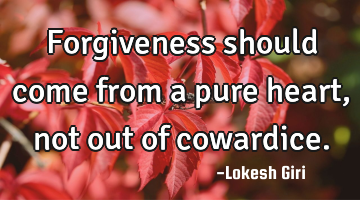 Forgiveness should come from a pure heart, not out of..
Heart
Sweet is the pie you made! It's warm like your lovely heart! Nicely cut with the blade, Remaining..
Freedom Happiness Heart Love Peace
Heart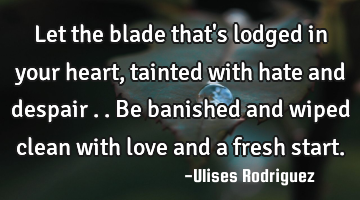 Let the blade that's lodged in your heart, tainted with hate and despair .. Be banished and wiped..
Anger Forgiveness Hate Heart Love
Love
Heart
Hate