Success is a result of deeds not just dreams. -shivam singh
Published On: June 17th 2018, Sunday @ 12:26:09 AM
Total Number of Views: 25
Categories: Confidence Creativity Desire Dreams Goal Hope Inspirational
More Quotes Like this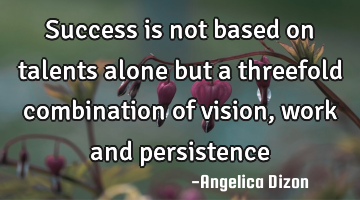 Success is not based on talents alone but a threefold combination of vision, work and..
Change Desire Dreams Faith Goal
Success
Work
Alone
An idea without a plan is nothing more than a..
Dreams Goal Inspirational Life Philosophy
Dream
Dream brings about vision and vision acted upon brings about the realization of the..
Desire Dreams Goal Opportunity Optimism
Dream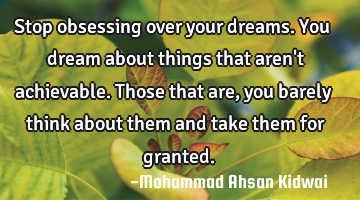 Stop obsessing over your dreams. You dream about things that aren't achievable. Those that are, you..
Change Desire Dreams Goal Hope
Think
Stop
Dream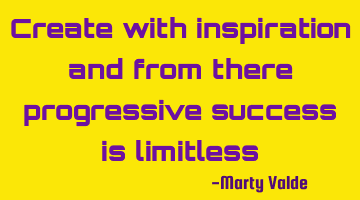 Create with inspiration and from there progressive success is limitless..
Creativity Dreams Hope Inspirational Opportunity
Success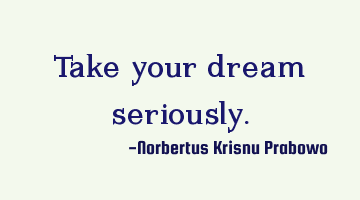 Take your dream..
Confidence Education Goal Inspirational Optimism
Dream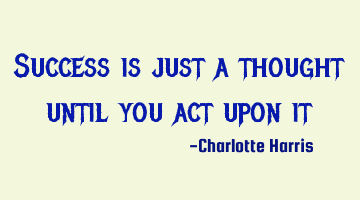 Success is just a thought until you act upon..
Business Change Goal Short Success
Success
Thought
Act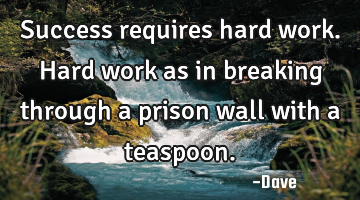 Success requires hard work. Hard work as in breaking through a prison wall with a..
Business Desire Dreams Education Short
Success
Work