Success is the result of multiple failures. -shiza shahid
Published On: August 27th 2013, Tuesday @ 4:30:45 PM
Total Number of Views: 154
Categories: Failure Goal Inspirational Life Optimism Philosophy Success
Keywords: Success
More Quotes Like this
God is peace; religion is man's attempt to commune with God; and war is the worst result of man's..
Faith Failure God History Inspirational
God
Peace
Failure
War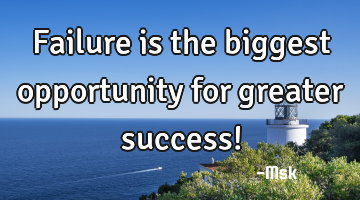 Failure is the biggest opportunity for greater success!..
Failure Inspirational Leadership Short One liners
Success
Failure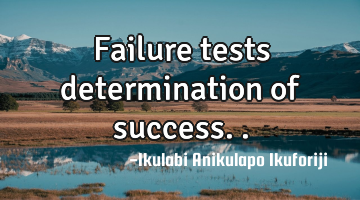 Failure tests determination of..
Creativity Failure Goal Success One liners
Success
Failure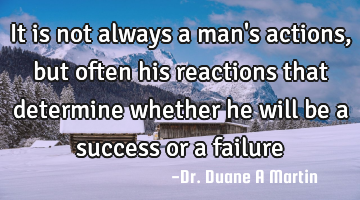 It is not always a man's actions, but often his reactions that determine whether he will be a..
Success
Failure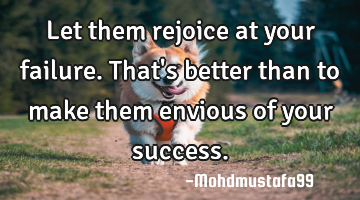 Let them rejoice at your failure. That's better than to make them envious of your..
Success
Failure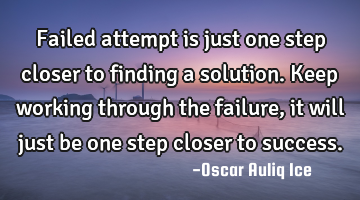 Failed attempt is just one step closer to finding a solution. Keep working through the failure, it..
Keep
Success
Failure
Success starts in the womb and ends in the..
Imagination Inspirational Life Optimism Success
Success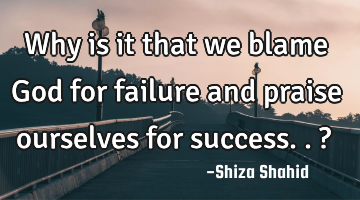 Why is it that we blame God for failure and praise ourselves for success.. ?..
God
Success
Failure