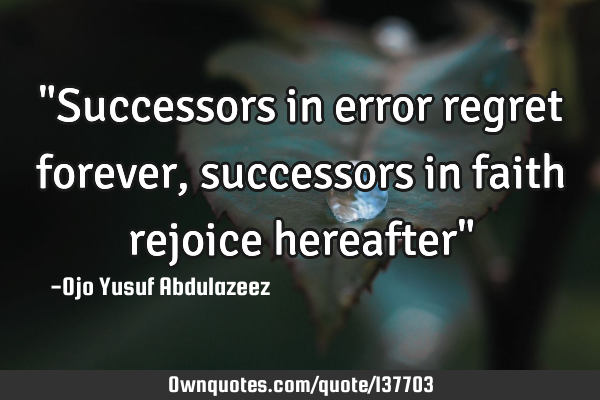 "Successors in error regret forever, successors in faith rejoice hereafter" -Ojo Yusuf Abdulazeez
Published On: July 19th 2018, Thursday @ 1:33:21 AM
Total Number of Views: 34
Categories: Faith Wisdom Youth
More Quotes Like this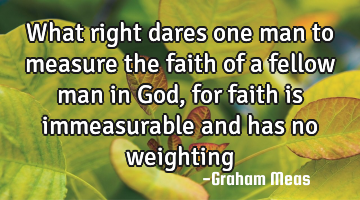 What right dares one man to measure the faith of a fellow man in God, for faith is immeasurable and..
God
The most chilling realization is becoming aware that nothing is forever, there by appreciating and..
Day
Beautiful
Forever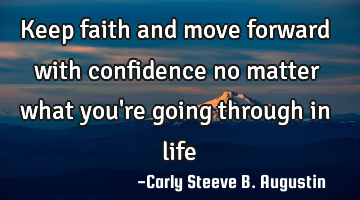 Keep faith and move forward with confidence no matter what you're going through in..
Life
Keep
Matter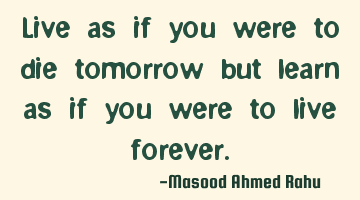 Live as if you were to die tomorrow but learn as if you were to live..
Learn
Die
Forever
Tomorrow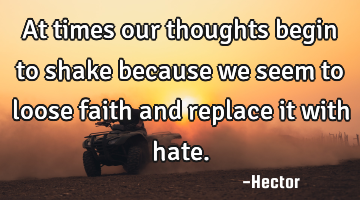 At times our thoughts begin to shake because we seem to loose faith and replace it with..
Hate
Life won't be around forever so live it before its..
Life
Forever