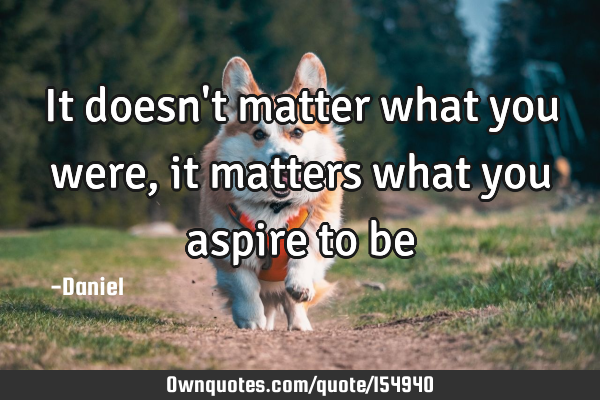 It doesn't matter what you were, it matters what you aspire to be -Daniel
Published On: March 26th 2019, Tuesday @ 6:46:39 AM
Total Number of Views: 45
Categories: Inspirational Life Love Philosophy Success Wisdom
Keywords: Matter Keyphrases: Doesn't Matter
More Quotes Like this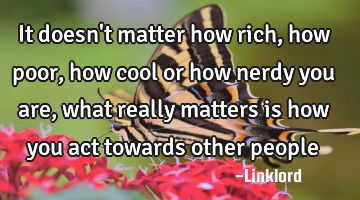 It doesn't matter how rich, how poor, how cool or how nerdy you are, what really matters is how you..
People
Matter
Act
Poor
Rich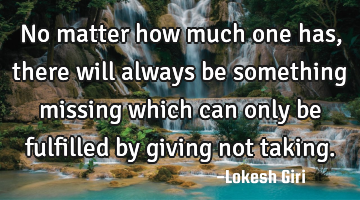 No matter how much one has, there will always be something missing which can only be fulfilled by..
Inspirational Love Philosophy Wisdom
Matter
Giving
Taking
It matters not why you write, how you write, or, when you write, because, no matter what you write,..
Inspirational Love Philosophy Success Truth
Love
Matter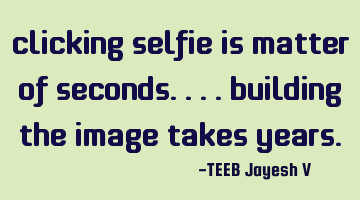 Clicking selfie is matter of seconds.. .. building the image takes..
Matter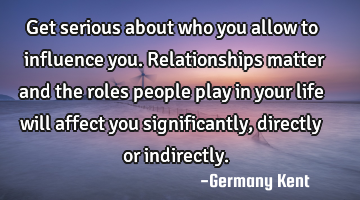 Get serious about who you allow to influence you. Relationships matter and the roles people play in..
Life Philosophy Relationship Truth Wisdom
Life
People
Matter
Play
In life what you ASPIRE will TRANSPIRE- be it Loss or Gain, Sun or Rain, Joy or P..
Life
Pain
Joy
Sun
Rain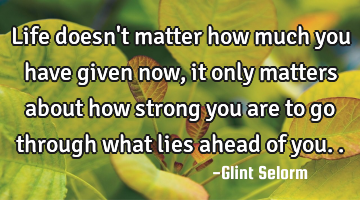 Life doesn't matter how much you have given now, it only matters about how strong you are to go..
Change Confidence Inspirational Life Patience
Life
Matter
Strong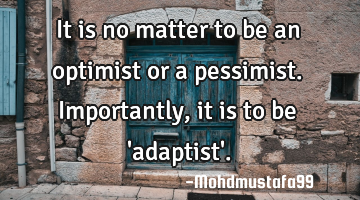 It is no matter to be an optimist or a pessimist. Importantly, it is to be 'adaptist'..
Inspirational Optimism Success Witty Wisdom
Matter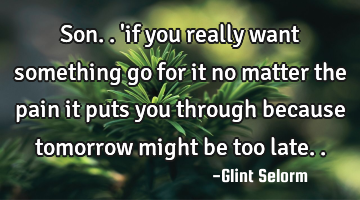 Son.. 'if you really want something go for it no matter the pain it puts you through because..
Want
Matter
Pain
Tomorrow