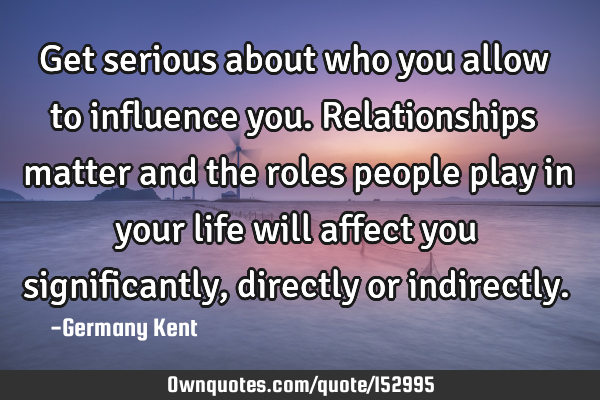 Get serious about who you allow to influence you. Relationships matter and the roles people play in your life will affect you significantly, directly or indirectly. -Germany Kent
Published On: March 03rd 2019, Sunday @ 12:32:10 PM
Total Number of Views: 164
Categories: Life Philosophy Relationship Truth Wisdom
Keywords: Life People Matter Play Keyphrases: Your Life
More Quotes Like this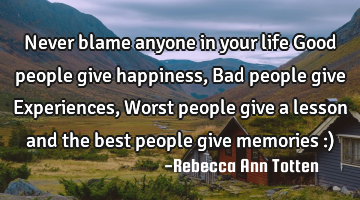 Never blame anyone in your life Good people give happiness, Bad people give Experiences, Worst..
Education Family Friendship Life Relationship
Life
People
Give
Bad
Happiness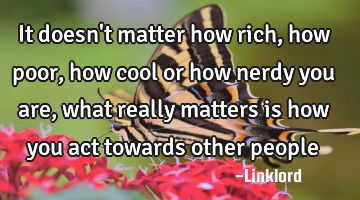 It doesn't matter how rich, how poor, how cool or how nerdy you are, what really matters is how you..
People
Matter
Act
Poor
Rich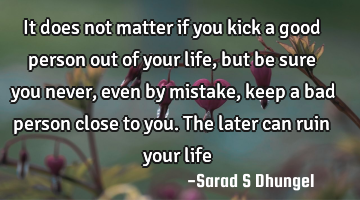 It does not matter if you kick a good person out of your life, but be sure you never, even by..
Friendship Philosophy Relationship Wisdom
Life
Keep
Bad
Matter
Mistake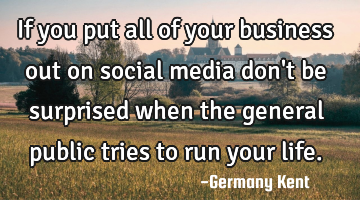 If you put all of your business out on social media don't be surprised when the general public..
Life
Run
Business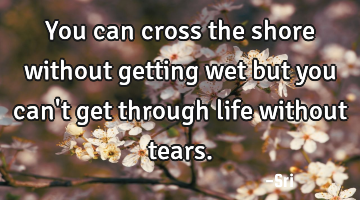 You can cross the shore without getting wet but you can't get through life without..
Life Love Philosophy Relationship Truth
Life
Don't waste time trying to be accepted by people that you cannot see in your..
Life Love Philosophy Relationship Wisdom
People
Time
Future
Trying
Waste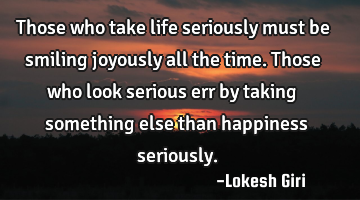 Those who take life seriously must be smiling joyously all the time. Those who look serious err by..
Life
Time
Look
Happiness
Taking
If you want people to remember you a certain way, then live your life the way you want to be..
Life
People
Want
Way
Remember