You should not wait for better days to come; they are already here. Life is all about attitude, remember that! -Sibel Terhaar
Published On: September 12th 2022, Monday @ 8:29:47 PM
Total Number of Views: 3
Categories: Funny Inspirational Philosophy Relationship Success Truth Wisdom
More Quotes Like this
Choose your friends and life wisely. It may build up or pull you down..
Funny Inspirational Life Love Philosophy
Life
Build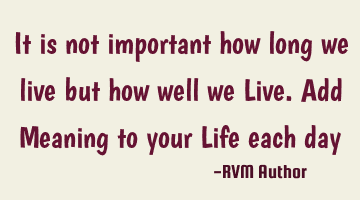 It is not important how long we live but how well we Live. Add Meaning to your Life each..
Life
Day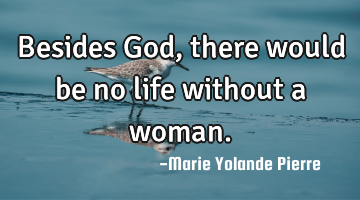 Besides God, there would be no life without a..
Inspirational Life Love Relationship Success
Life
God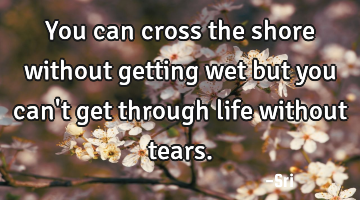 You can cross the shore without getting wet but you can't get through life without..
Life Love Philosophy Relationship Truth
Life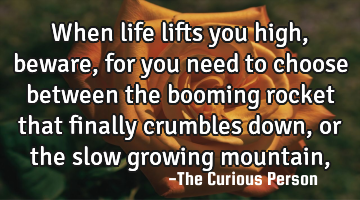 When life lifts you high, beware, for you need to choose between the booming rocket that finally..
Inspirational Life Philosophy Success Truth
Life
Need
Sky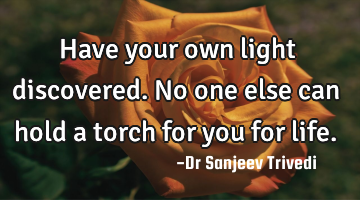 Have your own light discovered. No one else can hold a torch for you for..
Inspirational Philosophy Success Truth Wisdom
Life
Light
Hold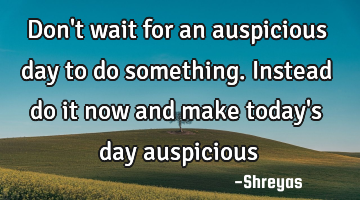 Don't wait for an auspicious day to do something. Instead do it now and make today's day..
Goal Inspirational Opportunity Short Time
Day
Wait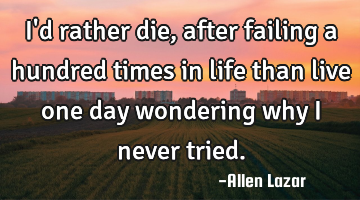 I'd rather die, after failing a hundred times in life than live one day wondering why I never..
Life
Day
Die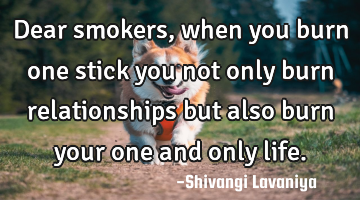 Dear smokers, when you burn one stick you not only burn relationships but also burn your one and..
Life Philosophy Relationship Truth Wisdom
Life