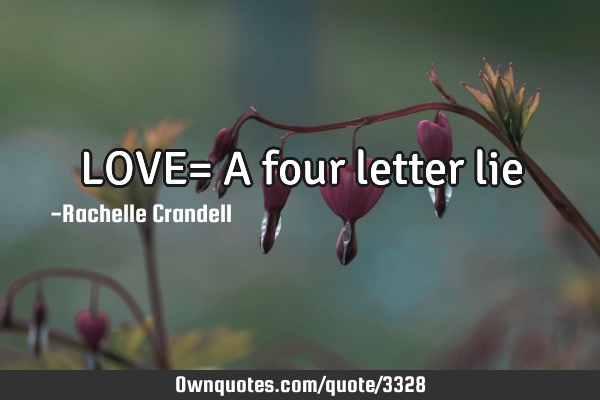 LOVE= A four letter lie -Rachelle Crandell
Published On: February 02nd 2011, Wednesday @ 2:45:01 PM
Total Number of Views: 186
Keywords: Love Lie
More Quotes Like this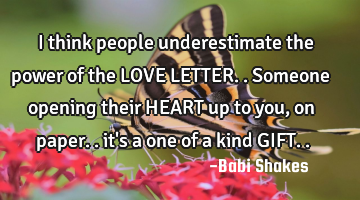 I think people underestimate the power of the LOVE LETTER.. Someone opening their HEART up to you,..
Love
People
Heart
Think
Power
I love to go deeper to know the truth rather than to accept lie at a..
Love
Know
Truth
Lie
Accept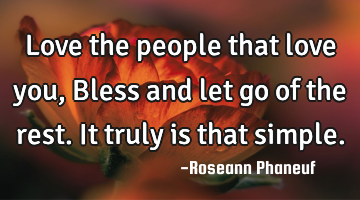 Love the people that love you, Bless and let go of the rest. It truly is that..
Desire Dreams Happiness Love Peace
Love
People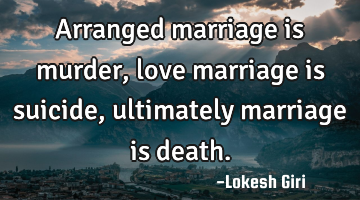 Arranged marriage is murder, love marriage is suicide, ultimately marriage is..
Love
Death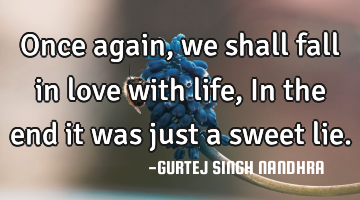 Once again, we shall fall in love with life, In the end it was just a sweet..
Philosophy Truth Wisdom One liners lie
Love
Life
Lie