I know what love is! It's giving away not accumulating. -Lisa Roy
Published On: November 16th 2009, Monday @ 7:09:09 AM
Total Number of Views: 166
Keywords: Love Know Giving
More Quotes Like this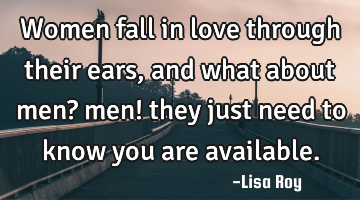 Women fall in love through their ears, and what about men? men! they just need to know you are..
Love
Know
Need
Men
Women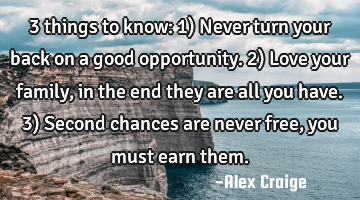 3 things to know: 1) Never turn your back on a good opportunity. 2) Love your family, in the end..
Love
Know
Family
Second
Opportunity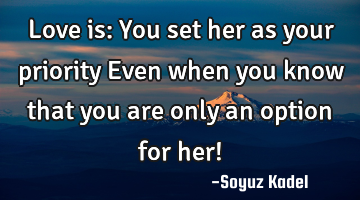 Love is: You set her as your priority Even when you know that you are only an option for her!..
Love
Know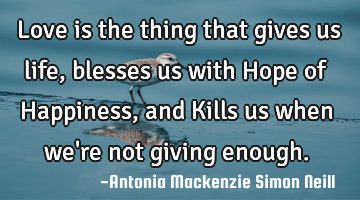 Love is the thing that gives us life, blesses us with Hope of Happiness, and Kills us when we're..
Love
Life
Happiness
Hope
Giving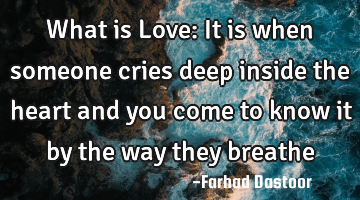 What is Love: It is when someone cries deep inside the heart and you come to know it by the way..
Love
Know
Heart
Way
Deep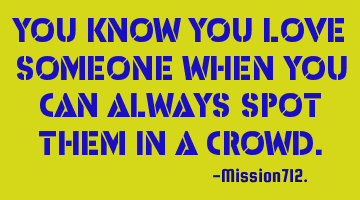 You know you love someone when you can always spot them in a..
Love
Know