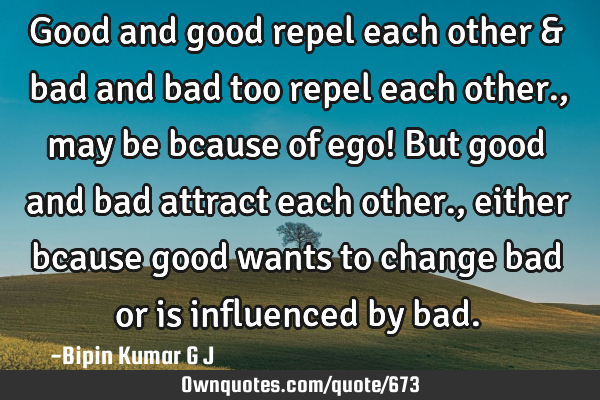 Good and good repel each other & bad and bad too repel each other. , may be bcause of ego! But good and bad attract each other. , either bcause good wants to change bad or is influenced by bad. -Bipin Kumar G J
Published On: February 21st 2010, Sunday @ 8:13:46 PM
Total Number of Views: 293
Keywords: Change Bad Ego Influence Want Keyphrases: Each Other
More Quotes Like this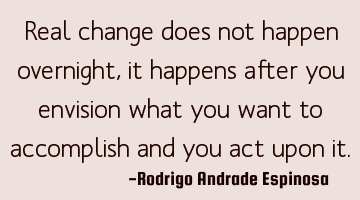 Real change does not happen overnight, it happens after you envision what you want to accomplish..
Change Dreams Education Goal Life
Want
Change
Act
Happen
Calling for change and being part of making change are two very different things. Stop calling for..
Change Confidence Courage Opportunity Success
Want
Being
Change
Stop
Different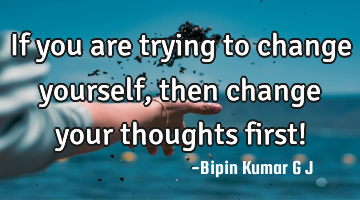 If you are trying to change yourself, then change your thoughts first!..
Change Inspirational Life Truth thought
Change
Trying
You are a fool if you want to change people. You are mad if you want to change the..
Change Failure Life Philosophy
People
World
Want
Change
Fool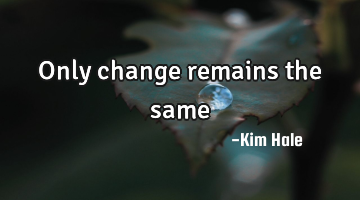 Only change remains the..
Change Life Philosophy Short One liners
Change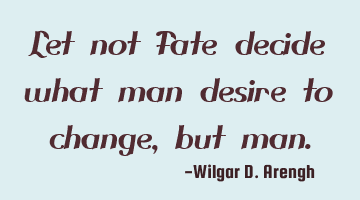 Let not Fate decide what man desire to change, but..
Change Courage Desire Faith Freedom
Change
Desire
People and things change but principles and values remain unchanged. Always uphold..
People
Change
Remain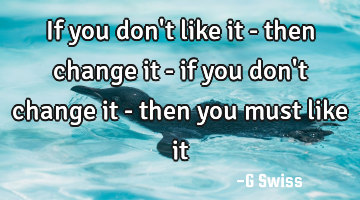 If you don't like it - then change it - if you don't change it - then you must like..
Change Life Love Relationship Wisdom
Change