The journey seemed long and unsure, but I kept telling myself there is gold on the other side. I did not find gold, it was something much better, 'love'. -Karrella Jones
Published On: November 21st 2011, Monday @ 10:02:00 PM
Total Number of Views: 163
Keywords: Find Journey Gold
More Quotes Like this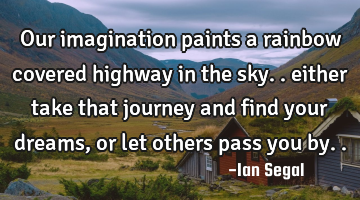 Our imagination paints a rainbow covered highway in the sky.. either take that journey and find..
Dreams Imagination Inspirational
Find
Journey
Sky
Imagination
Find the freedom within! The freedom within is the peace within..
Freedom Happiness Love Peace Truth
Peace
Find
Freedom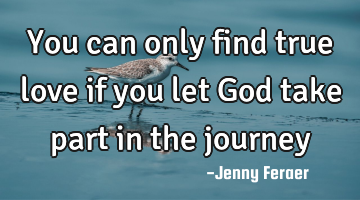 You can only find true love if you let God take part in the..
Love
God
Find
Journey
That fish do great in water does not make the sea a paradise for birds; you have got to find where..
Find
Water
If you can eventually find a way to Love your greatest enemy, even if you haven't forgiven them yet,..
Life Love Peace Philosophy Wisdom
Love
Way
Find
Enemy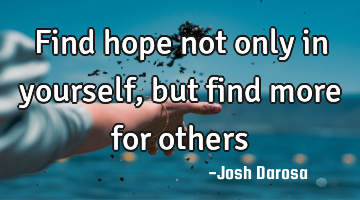 Find hope not only in yourself, but find more for..
Inspirational Life Love Relationship Success
Find
Hope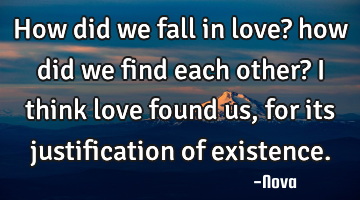 How did we fall in love? how did we find each other? I think love found us, for its justification..
Love
Think
Find
Existence