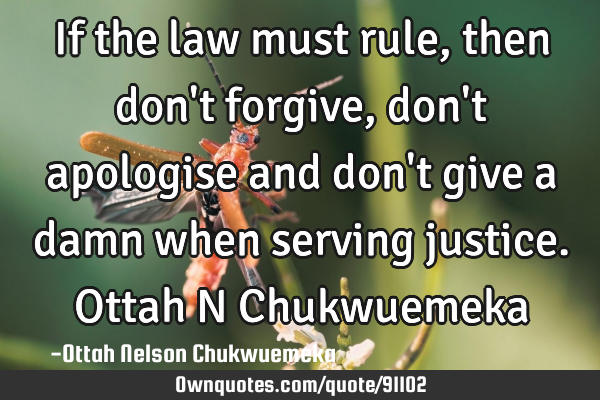 If the law must rule, then don't forgive, don't apologise and don't give a damn when serving justice. Ottah N Chukwuemeka -Ottah Nelson Chukwuemeka
Published On: September 30th 2016, Friday @ 5:37:44 AM
Total Number of Views: 143
Categories: Forgiveness
More Quotes Like this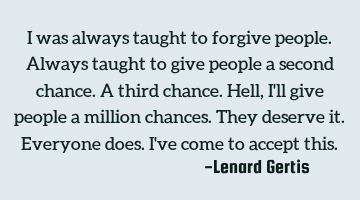 I was always taught to forgive people. Always taught to give people a second chance. A third..
People
Give
Hell
Accept
Chance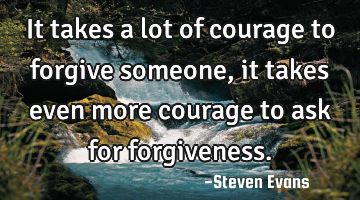 It takes a lot of courage to forgive someone, it takes even more courage to ask for..
Courage Forgiveness Philosophy Short Wisdom
Forgive
Courage
Forgiveness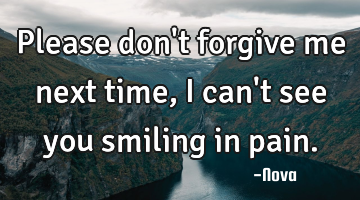 Please don't forgive me next time, I can't see you smiling in..
Time
Pain
Forgive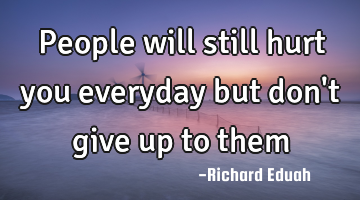 People will still hurt you everyday but don't give up to them..
Forgiveness Freedom Inspirational Short
People
Give
Hurt
Everyday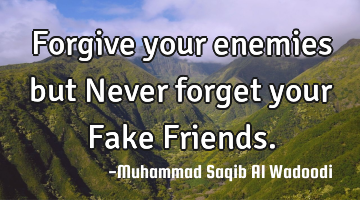 Forgive your enemies but Never forget your Fake F..
Forgiveness Friendship Hate War
Forget
Forgive
Fake
You have to forgive those that have hurt you, so that you can love those who won't hurt..
Love
Hurt
Forgive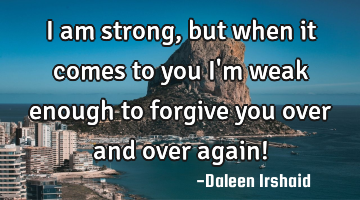 I am strong, but when it comes to you i'm weak enough to forgive you over and over again!..
Strong
Forgive
Weak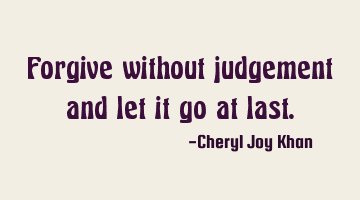 Forgive without judgement and let it go at..
Forgive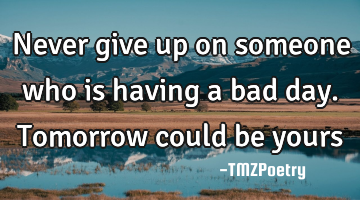 Never give up on someone who is having a bad day. Tomorrow could be yours..
Confidence Forgiveness Inspirational Poems Wisdom
Day
Give
Bad
Tomorrow
I would rather forgive to forget, rather than forget to..
Forgiveness Hate Inspirational Relationship
Forget
Forgive