Sadness Quotes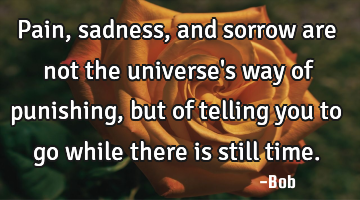 Pain, sadness, and sorrow are not the universe's way of punishing, but of telling you to go while..
To let go, is probably difficult but it will bring you happiness in the long run. Holding on to the..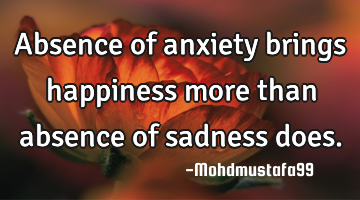 Absence of anxiety brings happiness more than absence of sadness does...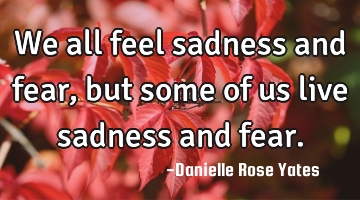 We all feel sadness and fear, but some of us live sadness and fear...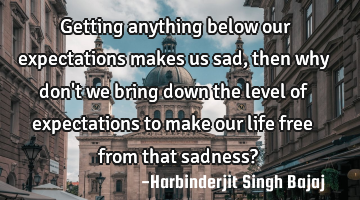 Getting anything below our expectations makes us sad, then why don't we bring down the level of..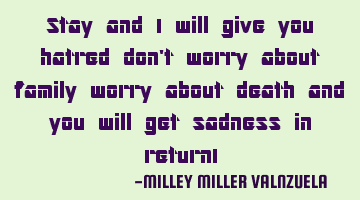 Stay and I will give you hatred, don't worry about family, worry about death and you will get..
next