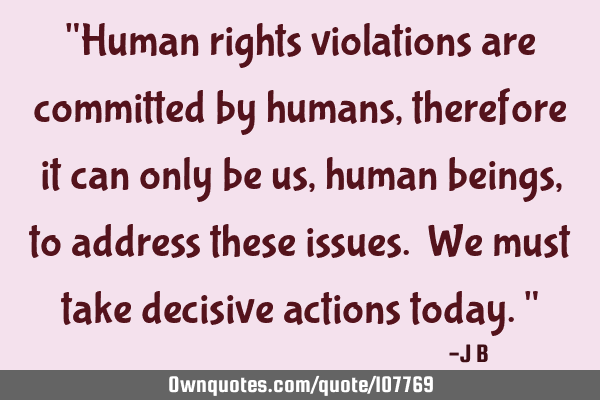 Human rights violations are committed by humans, therefore it can only be us, human beings, to address these issues. We must take decisive actions today. -J B
Published On: April 18th 2017, Tuesday @ 10:04:24 PM
Total Number of Views: 74
Categories: Courage Freedom Hope Life Peace Philosophy Politics Truth Wisdom
Keywords: Human Today Rights Keyphrases: Human Rights Violations
More Quotes Like this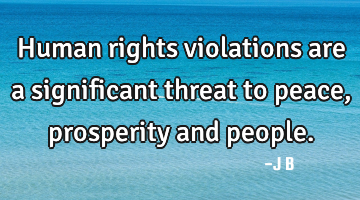 Human rights violations are a significant threat to peace, prosperity and..
History Opportunity Peace Philosophy Politics
People
Peace
Human
Rights
Defending human rights today will define the world..
Peace Philosophy Politics Time Truth
World
Human
Today
Tomorrow
Rights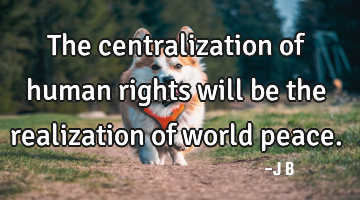 The centralization of human rights will be the realization of world..
Opportunity Peace Philosophy Politics Truth
World
Peace
Human
Rights
Every human right fulfilled is a victory toward..
Freedom Hope Opportunity Peace Philosophy
Peace
Human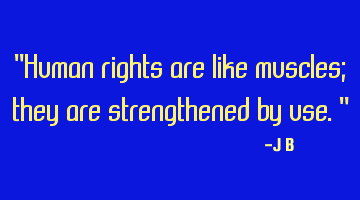 Human rights are like muscles; they are strengthened by..
Courage Freedom Opportunity Peace Philosophy
Human
Rights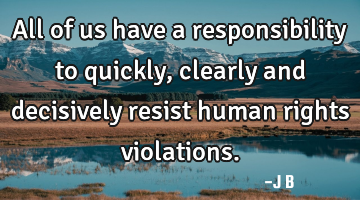 All of us have a responsibility to quickly, clearly and decisively resist human rights..
Patriotism Peace Politics Time Truth
Human
Rights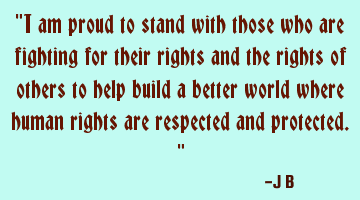 I am proud to stand with those who are fighting for their rights and the rights of others to help..
Change Courage Freedom Leadership Peace
World
Human
Help
Build
Rights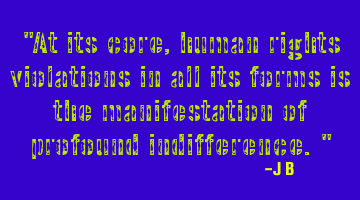 At its core, human rights violations in all its forms is the manifestation of profound..
Peace Philosophy Politics Truth
Human
Rights