Human rights are like muscles; they are strengthened by use. -J B
Published On: April 18th 2017, Tuesday @ 10:01:16 AM
Total Number of Views: 147
Categories: Courage Freedom Opportunity Peace Philosophy Politics
Keywords: Human Rights Strength
More Quotes Like this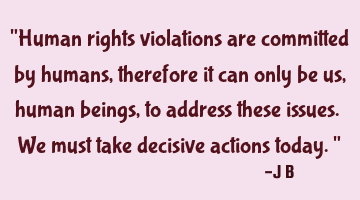 Human rights violations are committed by humans, therefore it can only be us, human beings, to..
Courage Freedom Hope Life Peace
Human
Today
Rights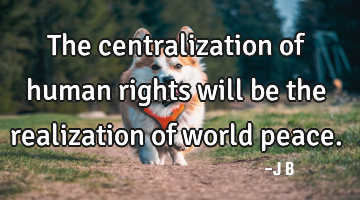 The centralization of human rights will be the realization of world..
Opportunity Peace Philosophy Politics Truth
World
Peace
Human
Rights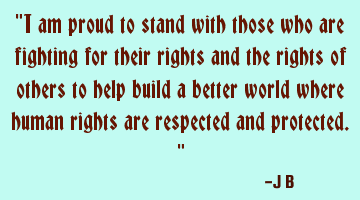 I am proud to stand with those who are fighting for their rights and the rights of others to help..
Change Courage Freedom Leadership Peace
World
Human
Help
Build
Rights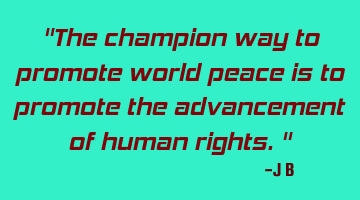 The champion way to promote world peace is to promote the advancement of human..
Change Courage Freedom Opportunity Peace
World
Way
Peace
Human
Rights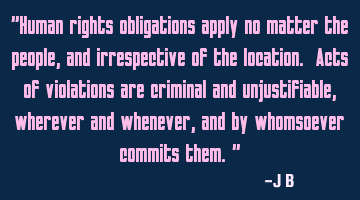 Human rights obligations apply no matter the people, and irrespective of the location. Acts of..
People
Human
Matter
Rights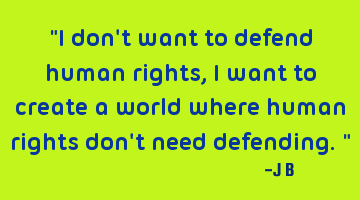 I don't want to defend human rights, I want to create a world where human rights don't need..
World
Want
Need
Human
Rights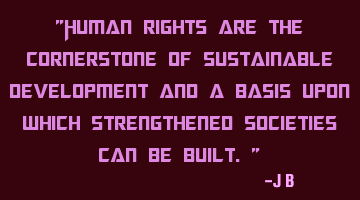 Human rights are the cornerstone of sustainable development and a basis upon which strengthened..
Human
Rights
Every human right fulfilled is a victory toward..
Freedom Hope Opportunity Peace Philosophy
Peace
Human