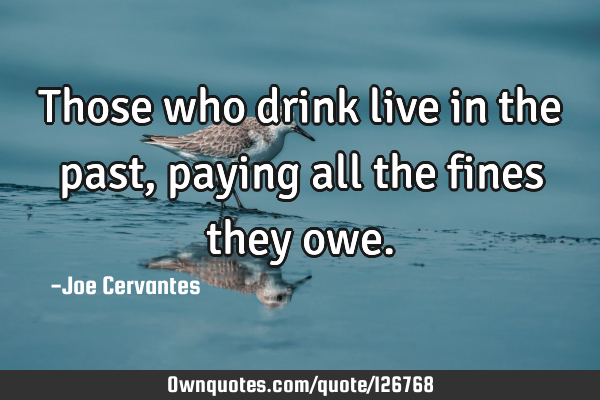 Those who drink live in the past, paying all the fines they owe. -Joe Cervantes
Published On: February 07th 2018, Wednesday @ 1:16:19 PM
Total Number of Views: 40
Categories: Wisdom
More Quotes Like this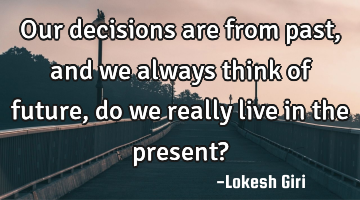 Our decisions are from past, and we always think of future, do we really live in the present?..
Think
Future
Past
Present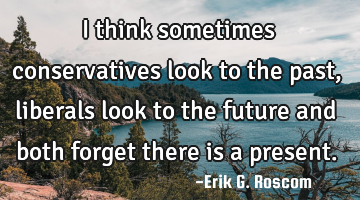 I think sometimes conservatives look to the past, liberals look to the future and both forget there..
Think
Look
Future
Past
Forget
What's the use of bringing up the past? If it wasn't good then, it's not good now. Let it go and..
Life
Past
Stay
You know you have lived life to the fullest when you have no regrets about anything you have done..
Life
Know
Past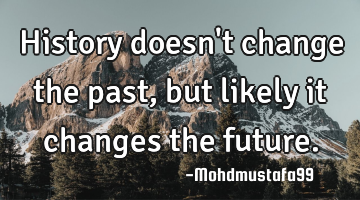 History doesn't change the past, but likely it changes the..
Change
Future
Past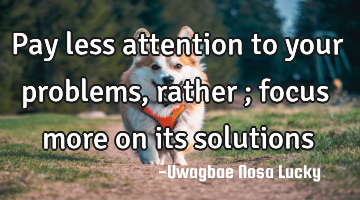 Pay less attention to your problems, rather ; focus more on its..