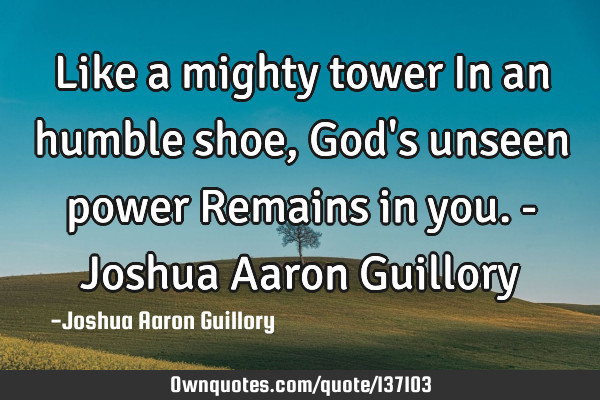 Like a mighty tower In an humble shoe, God's unseen power Remains in you. - Joshua Aaron Guillory -Joshua Aaron Guillory
Published On: July 10th 2018, Tuesday @ 4:05:02 PM
Total Number of Views: 18
Categories: God Happiness Life Love Peace
More Quotes Like this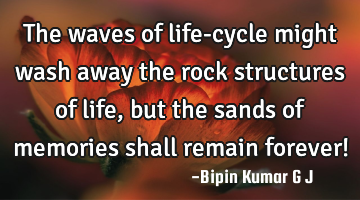 The waves of life-cycle might wash away the rock structures of life, but the sands of memories..
Life Loneliness Love Relationship
Life
Forever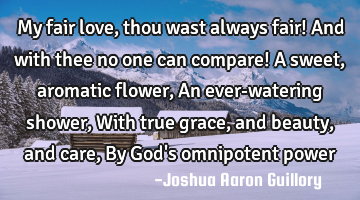 My fair love, thou wast always fair! And with thee no one can compare! A sweet, aromatic flower, An..
Love
Care
Power
Beauty
People and things change but principles and values remain unchanged. Always uphold..
People
Change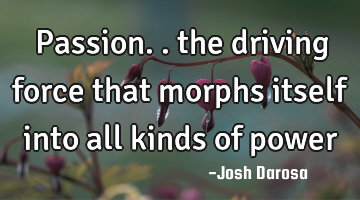 Passion.. the driving force that morphs itself into all kinds of..
Inspirational Life Success Wisdom
Power
.. I want you to know Our love will never change But will remain the same, Infinitely new again And..
Love
Know
Want
Change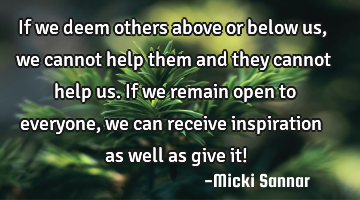 If we deem others above or below us, we cannot help them and they cannot help us. If we remain open..
Give
Help
Open