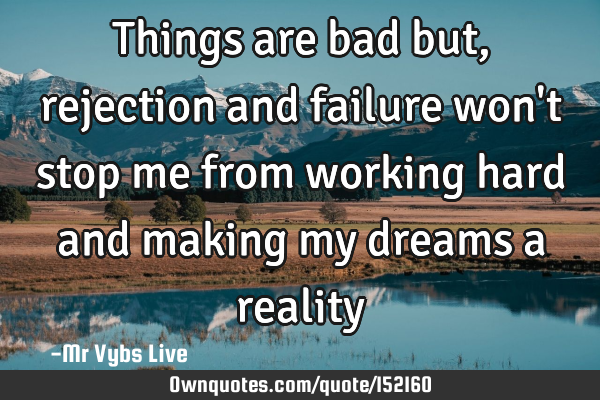 Things are bad but, rejection and failure won't stop me from working hard and making my dreams a reality -Mr vybs live
Published On: February 17th 2019, Sunday @ 11:27:42 PM
Total Number of Views: 5
Categories: Dreams Failure Inspirational reality
Keywords: Bad Stop Reality Failure Working
More Quotes Like this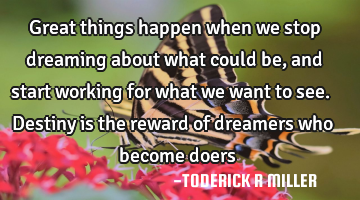 Great things happen when we stop dreaming about what could be, and start working for what we want..
Dreams Goal Inspirational Life Success
Want
Stop
Happen
Destiny
Your dreams come true when you're brave enough to sacrifice your current reality for the one you..
Dreams Inspirational Philosophy Success Wisdom
Living
Reality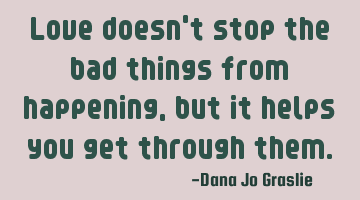 Love doesn't stop the bad things from happening, but it helps you get through..
Love
Bad
Stop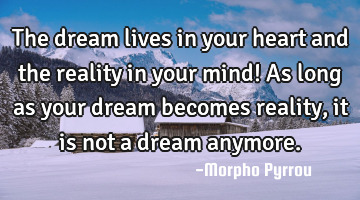 The dream lives in your heart and the reality in your mind! As long as your dream becomes reality,..
Desire Dreams Life Truth Wisdom
Heart
Mind
Dream
Reality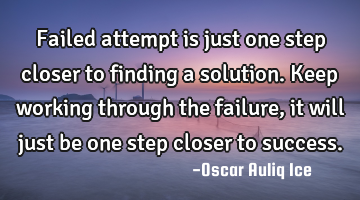 Failed attempt is just one step closer to finding a solution. Keep working through the failure, it..
Keep
Success
Failure
Solution
If you suffer from FRUSTRATION, focus on the HERE and NOW. Stop worrying about a failure from your..
Stop
Past
Failure
Focus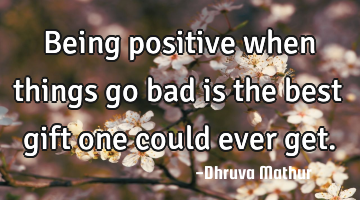 Being positive when things go bad is the best gift one could ever..
Failure Hope Inspirational Life Optimism
Being
Bad
Positive
Gift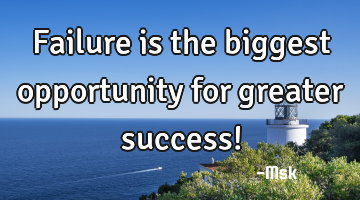 Failure is the biggest opportunity for greater success!..
Failure Inspirational Leadership Short One liners
Success
Failure
Opportunity