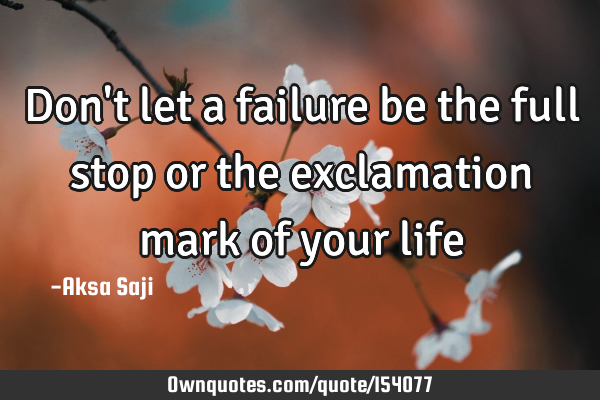 Don't let a failure be the full stop or the exclamation mark of your life -Aksa Saji
Published On: March 19th 2019, Tuesday @ 6:14:40 AM
Total Number of Views: 97
Categories: Success
Keywords: Life Stop Failure Keyphrases: Your Life
More Quotes Like this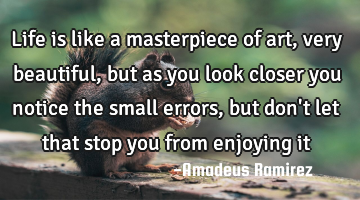 Life is like a masterpiece of art, very beautiful, but as you look closer you notice the small..
Life
Look
Beautiful
Stop
Art
Life is like climbing a stair case and while you are climbing the steps of life, you are required..
Life
Keep
Stop
Build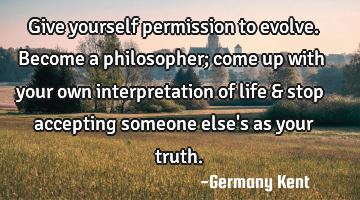 Give yourself permission to evolve. Become a philosopher; come up with your own interpretation of..
Business Change Inspirational Leadership Optimism
Life
Give
Truth
Stop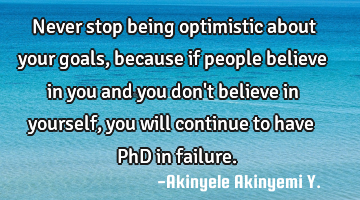 Never stop being optimistic about your goals, because if people believe in you and you don't..
Confidence Hope Philosophy Success Truth
People
Being
Believe
Stop
Failure
When you think the last leaf from the tree of your life has fallen, plant a new..
Life
Think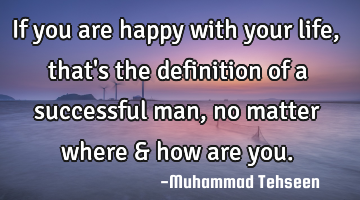 If you are happy with your life, that's the definition of a successful man, no matter where & how..
Desire Dreams Happiness Life Success
Life
Happy
Matter
Successful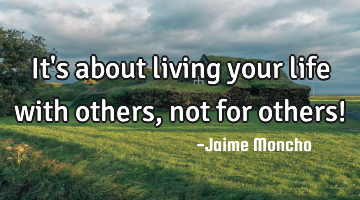 It's about living your life with others, not for others!..
Family Heart Life Marriage Relationship
Life
Living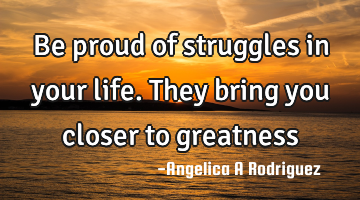 Be proud of struggles in your life. They bring you closer to..
Inspirational Life Philosophy Success
Life
Bring