No one can defies the cause of destiny, As no one can stop the sun or reverse it, As no one can take moon's beauty away, There is hope to be if you are destined to be, If you rush in life, you will rush out of it, indeed no one act beyond its own destiny, There is hope to be if you quit not to be, Remember all rivers flowing their journey to be sea, as rivers flown to be oceans. -Ojo Yusuf Abdulazeez
Published On: May 21st 2019, Tuesday @ 5:14:47 PM
Total Number of Views: 2
Categories: Life
More Quotes Like this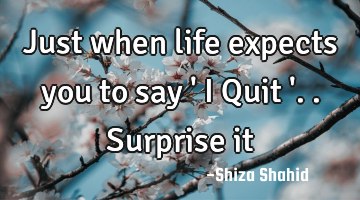 Just when life expects you to say ' I Quit '.. Surprise..
Life Philosophy Positive Attitude
Life
If you want people to remember you a certain way, then live your life the way you want to be..
Life
People
Want
Way
Remember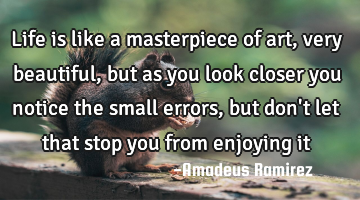 Life is like a masterpiece of art, very beautiful, but as you look closer you notice the small..
Life
Look
Beautiful
Stop
Art
When life throws you a curve ball you can take a swing and hope for the best, or watch it go by and..
Life
Hope
Life is like climbing a stair case and while you are climbing the steps of life, you are required..
Life
Keep
Stop
Build
The difficult parts of your journey in life are your greatest..
Life
Journey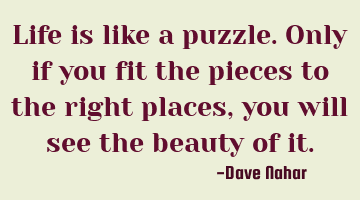 Life is like a puzzle. Only if you fit the pieces to the right places, you will see the beauty of..
Dreams Life Patience Success Time
Life
Beauty