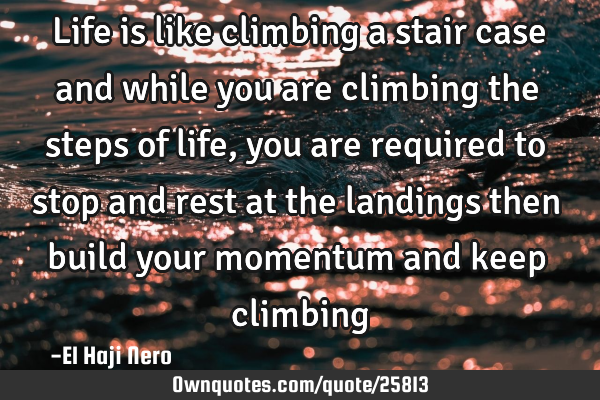 Life is like climbing a stair case and while you are climbing the steps of life, you are required to stop and rest at the landings then build your momentum and keep climbing -El Haji Nero
Published On: August 18th 2013, Sunday @ 8:50:09 PM
Total Number of Views: 322
Categories: Inspirational Life Philosophy
Keywords: Life Keep Stop Build Keyphrases: Life Is Like
More Quotes Like this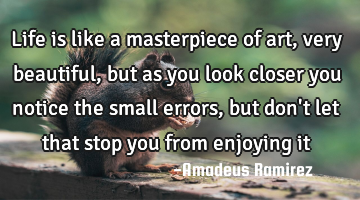 Life is like a masterpiece of art, very beautiful, but as you look closer you notice the small..
Life
Look
Beautiful
Stop
Art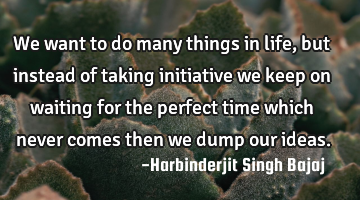 We want to do many things in life, but instead of taking initiative we keep on waiting for the..
Inspirational Life Opportunity Truth
Life
Time
Want
Keep
Waiting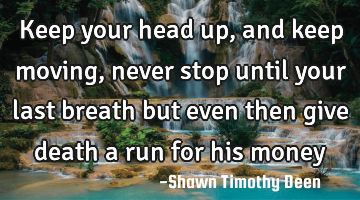 Keep your head up, and keep moving, never stop until your last breath but even then give death a..
Confidence Courage Death Goal Leadership
Give
Keep
Money
Death
Stop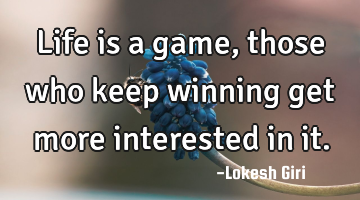 Life is a game, those who keep winning get more interested in..
Life
Keep
Game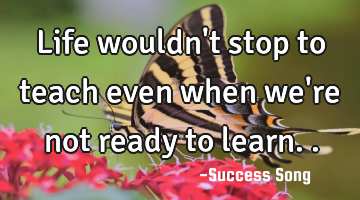 Life wouldn't stop to teach even when we're not ready to..
Education Life Philosophy Truth Wisdom
Life
Stop
Learn
Ready
Teach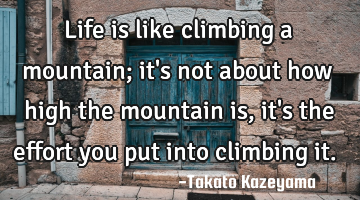 Life is like climbing a mountain; it's not about how high the mountain is, it's the effort you put..
Life
Effort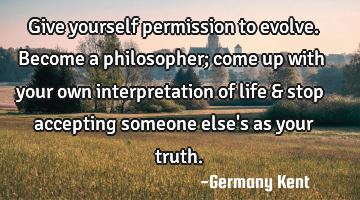 Give yourself permission to evolve. Become a philosopher; come up with your own interpretation of..
Business Change Inspirational Leadership Optimism
Life
Give
Truth
Stop
Choose your friends and life wisely. It may build up or pull you down..
Funny Inspirational Life Love Philosophy
Life
Build