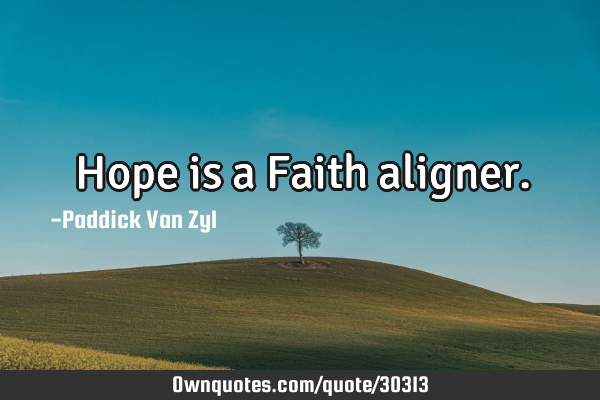 Hope is a Faith aligner. -Paddick Van Zyl
Published On: December 24th 2013, Tuesday @ 9:02:30 AM
Total Number of Views: 184
Categories: Faith Hope Inspirational Religion
Keywords: Hope Faith
More Quotes Like this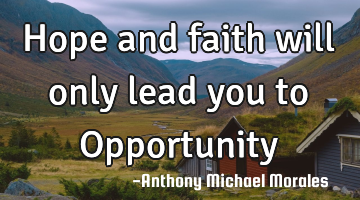 Hope and faith will only lead you to O..
Faith Hope Opportunity Short One liners
Hope
Faith
Opportunity
Hope is what makes a heart wait.. and faith is what makes it see beyond.. but love draws all the..
Love
Heart
Hope
Faith
Wait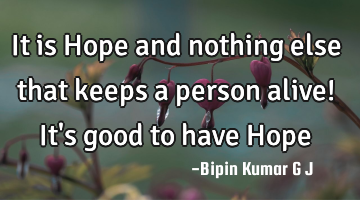 It is Hope and nothing else that keeps a person alive! It's good to have H..
Hope Inspirational Optimism Success
Hope
Alive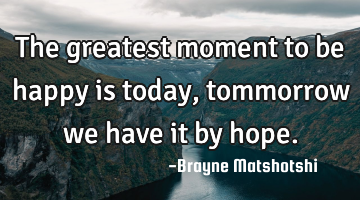 The greatest moment to be happy is today, tommorrow we have it by..
Hope Inspirational Short Wisdom
Happy
Today
Hope
Moment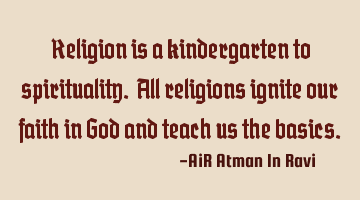 Religion is a kindergarten to spirituality. All religions ignite our faith in God and teach us the..
God
Faith
Religion
Teach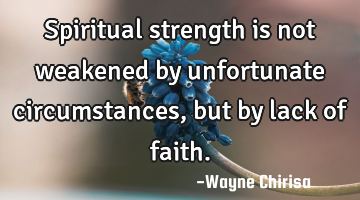 Spiritual strength is not weakened by unfortunate circumstances, but by lack of..
Faith Inspirational Religion Motivational
Faith
Strength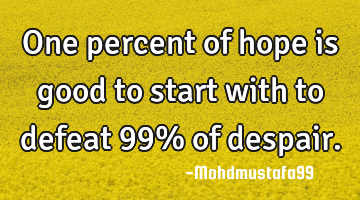 One percent of hope is good to start with to defeat 99% of..
Hope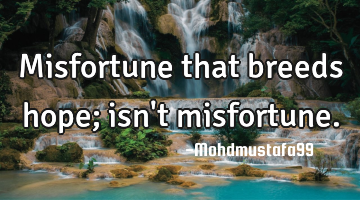 Misfortune that breeds hope; isn't..
Hope Inspirational Short One liners
Hope