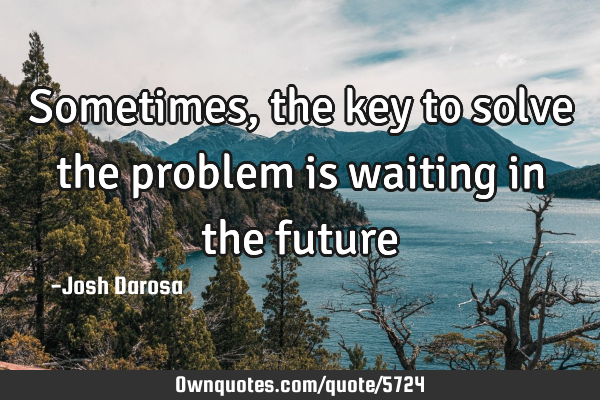 Sometimes, the key to solve the problem is waiting in the future -Josh Darosa
Published On: July 08th 2011, Friday @ 9:13:28 AM
Total Number of Views: 156
Categories: Confidence Goal Life Patience Success Time
Keywords: Future Problem Waiting Solve
More Quotes Like this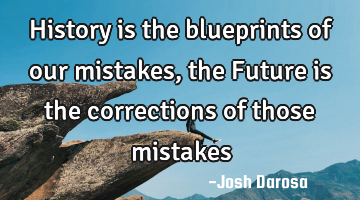 History is the blueprints of our mistakes, the Future is the corrections of those..
Education Goal Life Time Wisdom
Future
History
Forgetting the problem doesn't solve the..
Life Philosophy Short One liners problems
Problem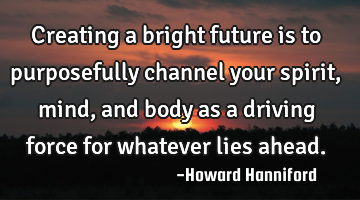 Creating a bright future is to purposefully channel your spirit, mind, and body as a driving force..
Confidence Faith Inspirational Success Time
Mind
Future
Body
Whatever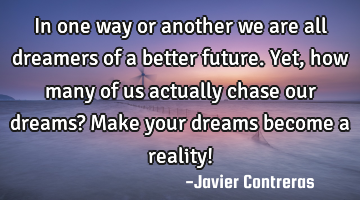 In one way or another we are all dreamers of a better future. Yet, how many of us actually chase..
Confidence Desire Dreams Faith Inspirational
Way
Future
Reality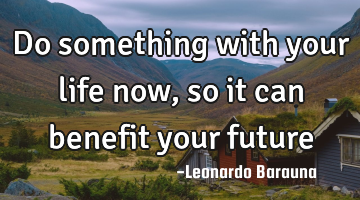 Do something with your life now, so it can benefit your..
Goal Life Opportunity Success Wisdom
Life
Future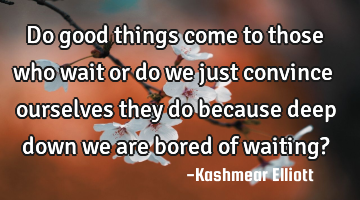 Do good things come to those who wait or do we just convince ourselves they do because deep down we..
Wait
Waiting
Deep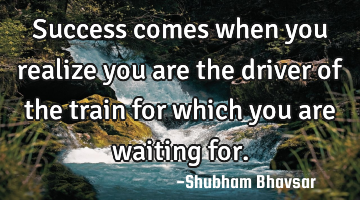 Success comes when you realize you are the driver of the train for which you are waiting..
Success
Realize
Waiting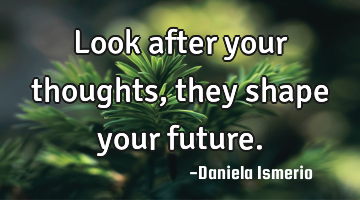 Look after your thoughts, they shape your..
Inspirational Life Philosophy Success Wisdom
Look
Future