Lend a shoulder to share the burden of the needy, whenever you can; you will surely get a shoulder when you need one. -Vasudeva Rao D M
Published On: September 08th 2016, Thursday @ 11:35:11 AM
Total Number of Views: 129
Categories: Courage Dreams Failure Family Happiness Inspirational Leadership Life Optimism Success Poverty
More Quotes Like this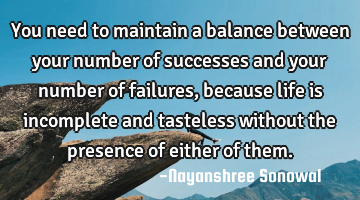 You need to maintain a balance between your number of successes and your number of failures,..
Life
Need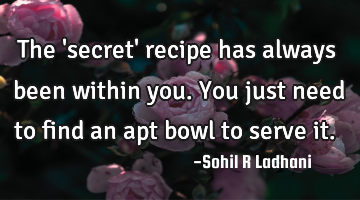 The 'secret' recipe has always been within you. You just need to find an apt bowl to serve..
Change Confidence Desire Dreams Goal
Need
Find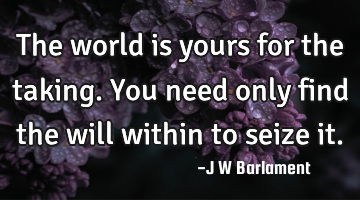 The world is yours for the taking. You need only find the will within to seize..
Confidence Goal Inspirational Leadership Success
World
Need
Find
Taking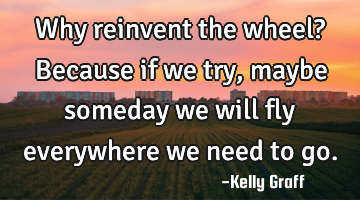 Why reinvent the wheel? Because if we try, maybe someday we will fly everywhere we need to..
Creativity Leadership Optimism Success
Need
Try
Fly
When you share your happiness it gets doubled, when you share your worries it gets..
Happiness
Share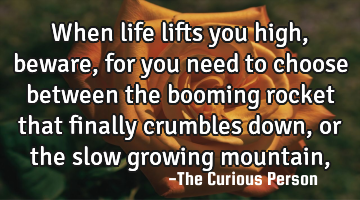 When life lifts you high, beware, for you need to choose between the booming rocket that finally..
Inspirational Life Philosophy Success Truth
Life
Need
Sky
You are Born with a Name, But you Need to Create a Name. Who You are is more important Than Who You..
Inspirational Life Philosophy Success Wisdom
Need
Born