Everyone utilizes their time to earn money and spend it on things they need and things which makes them happy. Their effort on earning more and more for the purpose of having more and more happiness. I utilize my time to serve the ignored people of my society which eventually brings happiness in their life and bringing smile on their face motivates me to work more and more for them. And as a result, it brings happiness in my life even though I am not earning any money. NO ONE CAN DENY, helping others does make us proud. In one line: VOLUNTEERISM IS OUR EARNING, we buy happiness by serving. -Syed Mohammad Mujtaba
Published On: February 06th 2014, Thursday @ 10:46:27 AM
Total Number of Views: 304
Categories: Happiness Life Patriotism Success Poverty
Keywords: Life People Time Need Happy Work Happiness Money Smile Face Society Purpose Spend Buy Result Effort Earn Keyphrases: My Life
More Quotes Like this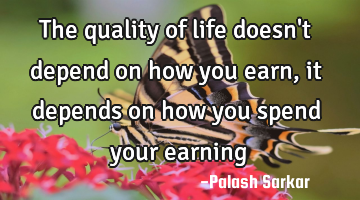 The quality of life doesn't depend on how you earn, it depends on how you spend your..
Life
Spend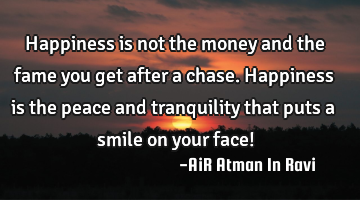 Happiness is not the money and the fame you get after a chase. Happiness is the peace and..
Happiness Peace Philosophy smile
Peace
Happiness
Money
Smile
Face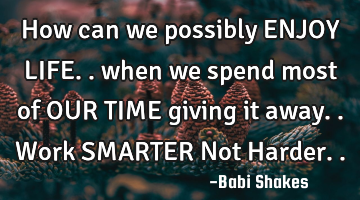 How can we possibly ENJOY LIFE.. when we spend most of OUR TIME giving it away.. Work SMARTER Not H..
Life
Time
Work
Enjoy
Giving
When you're happy with the little things in life.. that's true..
Life
Happy
Happiness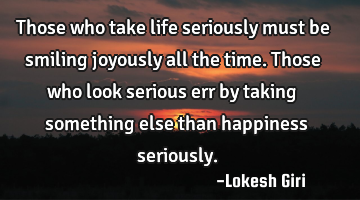 Those who take life seriously must be smiling joyously all the time. Those who look serious err by..
Life
Time
Look
Happiness
Taking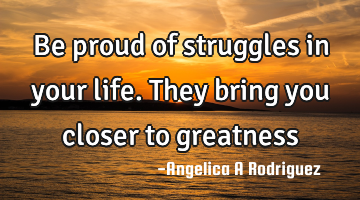 Be proud of struggles in your life. They bring you closer to..
Inspirational Life Philosophy Success
Life
Bring
If you must, get hurt fighting for what makes you smile and sigh with content. Life is hard, people..
Life
People
Happiness
Smile
Hurt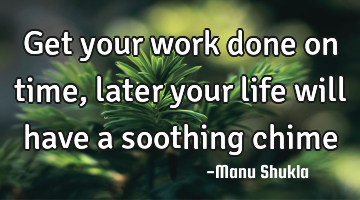 Get your work done on time, later your life will have a soothing chime..
Life
Time
Work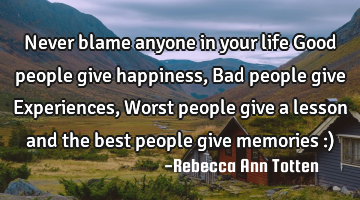 Never blame anyone in your life Good people give happiness, Bad people give Experiences, Worst..
Education Family Friendship Life Relationship
Life
People
Give
Bad
Happiness