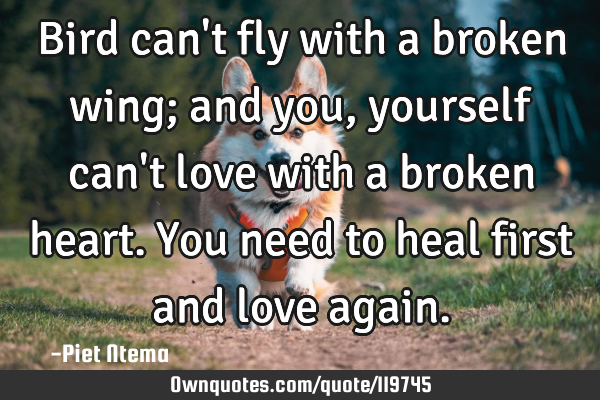 Bird can't fly with a broken wing; and you, yourself can't love with a broken heart. You need to heal first and love again. -Piet Ntema
Published On: October 01st 2017, Sunday @ 12:29:00 PM
Total Number of Views: 68
Categories: Love Marriage Relationship
More Quotes Like this
The only medicine to heal a broken heart are sweet..
Courage Friendship Heart Love Relationship
Heart
Broken
Sweet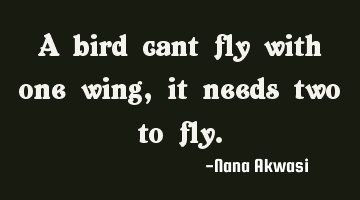 A bird can't fly with one wing, it needs two to..
Fly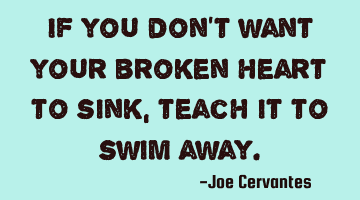 If you don't want your broken heart to sink, teach it to swim..
Heart
Want
Broken
Teach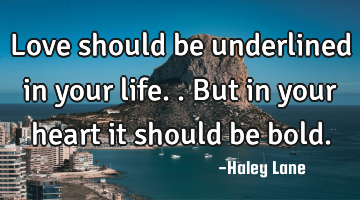 Love should be underlined in your life.. But in your heart it should be..
Love
Life
Heart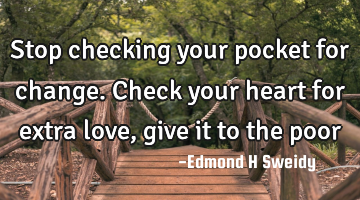 Stop checking your pocket for change. Check your heart for extra love, give it to the..
Change Heart Love Short Poverty
Love
Heart
Give
Change
Stop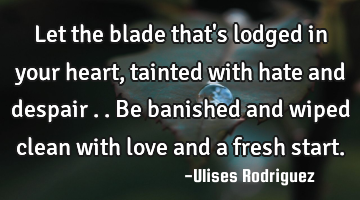 Let the blade that's lodged in your heart, tainted with hate and despair .. Be banished and wiped..
Anger Forgiveness Hate Heart Love
Love
Heart
Hate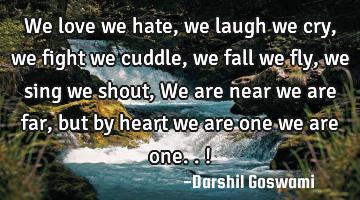 We love we hate, we laugh we cry, we fight we cuddle, we fall we fly, we sing we shout, We are near..
Love
Heart
Hate
Fight
Cry