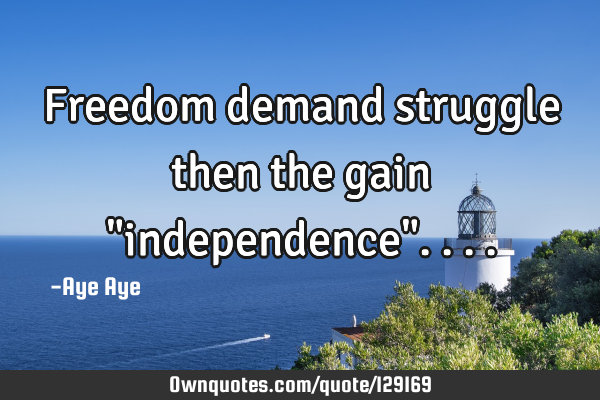 Freedom demand struggle then the gain "independence".... -Aye Aye
Published On: February 24th 2018, Saturday @ 4:15:47 AM
Total Number of Views: 46
Categories: Confidence Courage Freedom Leadership Patience
More Quotes Like this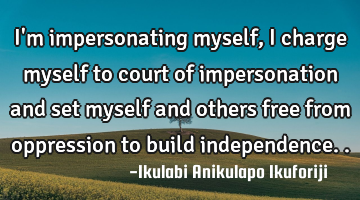 I'm impersonating myself, I charge myself to court of impersonation and set myself and others free..
Confidence Freedom Funny Leadership Life
Build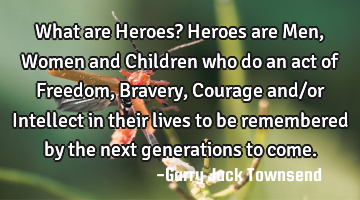 What are Heroes? Heroes are Men, Women and Children who do an act of Freedom, Bravery, Courage and/..
Courage Freedom Heart Leadership War
Men
Freedom
Women
Act
Children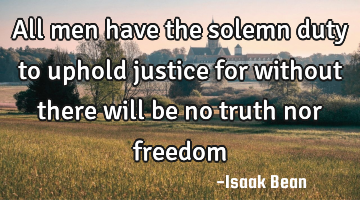 All men have the solemn duty to uphold justice for without there will be no truth nor..
Courage Faith Freedom Truth Wisdom
Truth
Men
Freedom
Great leaders live, love and strive for the freedom of..
Freedom Leadership Short Truth
Love
Freedom
Self discovery is at the point of independence and not at the point of..
Change Confidence Freedom Hope Optimism
Self
Failure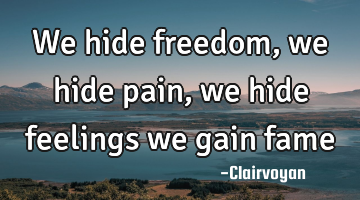 We hide freedom, we hide pain, we hide feelings we gain..
Pain
Freedom
Hide
Gain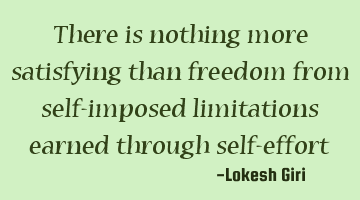 There is nothing more satisfying than freedom from self-imposed limitations earned through self-..
Freedom Inspirational Philosophy Wisdom
Self
Freedom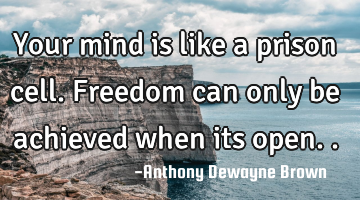 Your mind is like a prison cell. Freedom can only be achieved when its..
Mind
Freedom
Open