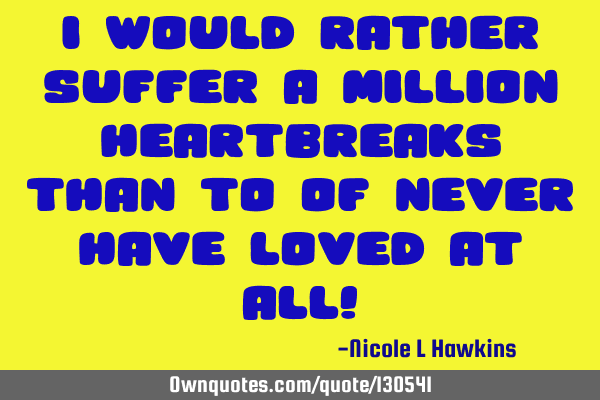 I would rather suffer a million heartbreaks than to of never have loved at all! -Nicole L Hawkins
Published On: March 13th 2018, Tuesday @ 7:00:29 PM
Total Number of Views: 44
Categories: Love
More Quotes Like this
The true meaning of love is not about saying 'I love you' more than one million times, it's about..
Love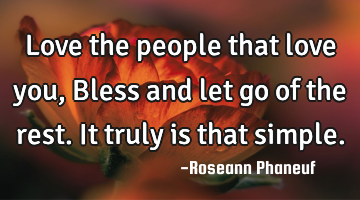 Love the people that love you, Bless and let go of the rest. It truly is that..
Desire Dreams Happiness Love Peace
Love
People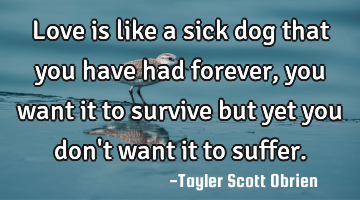 Love is like a sick dog that you have had forever , you want it to survive but yet you don't want..
Freedom Friendship Heart Love Relationship
Love
Want
Forever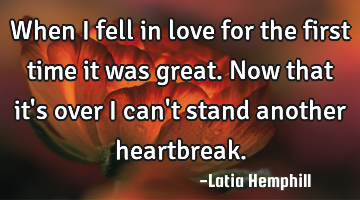 When I fell in love for the first time it was great. Now that it's over I can't stand another..
Heart Life Love Marriage Relationship
Love
Time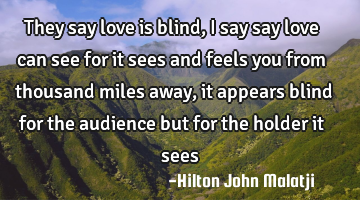 They say love is blind, I say say love can see for it sees and feels you from thousand miles away,..
Love
Blind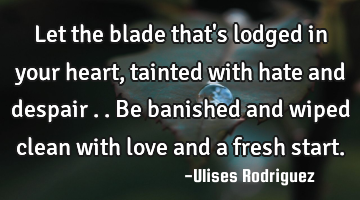 Let the blade that's lodged in your heart, tainted with hate and despair .. Be banished and wiped..
Anger Forgiveness Hate Heart Love
Love
Heart
Hate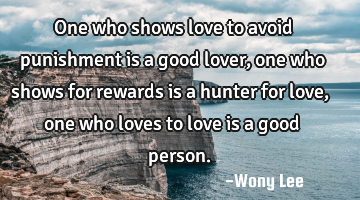 One who shows love to avoid punishment is a good lover, one who shows for rewards is a hunter for..
Love