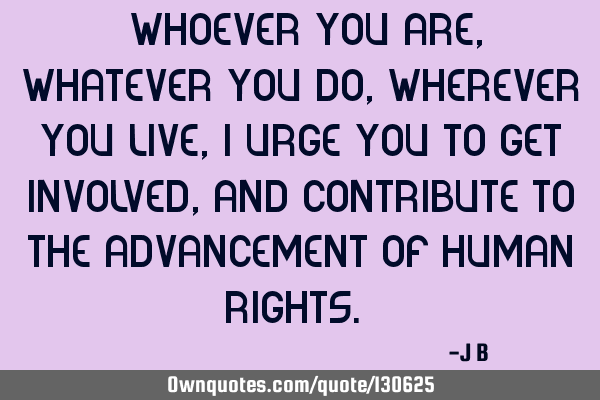 Whoever you are, whatever you do, wherever you live, I urge you to get involved, and contribute to the advancement of human rights. -J B
Published On: March 15th 2018, Thursday @ 5:45:04 AM
Total Number of Views: 152
Categories: Leadership Peace Time Wisdom
Keywords: Human Whatever Rights
More Quotes Like this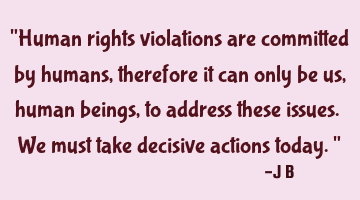 Human rights violations are committed by humans, therefore it can only be us, human beings, to..
Courage Freedom Hope Life Peace
Human
Today
Rights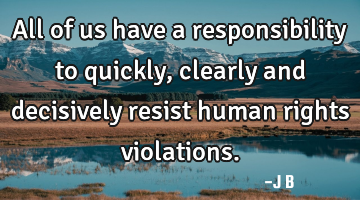 All of us have a responsibility to quickly, clearly and decisively resist human rights..
Patriotism Peace Politics Time Truth
Human
Rights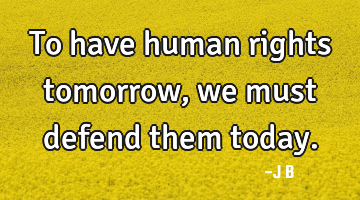 To have human rights tomorrow, we must defend them..
Human
Today
Tomorrow
Rights
Defending human rights today will define the world..
Peace Philosophy Politics Time Truth
World
Human
Today
Tomorrow
Rights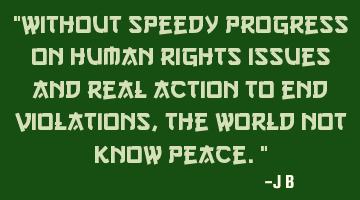 Without speedy progress on human rights issues and real action to end violations, the world not..
Know
World
Peace
Human
Action
I envision a world in which everyone's human rights are respected and protected, regardless of who..
Leadership Patriotism Peace Time
World
Human
Rights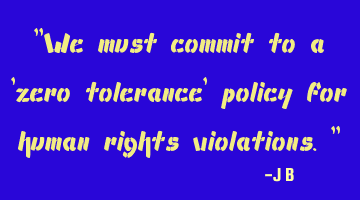 We must commit to a 'zero tolerance' policy for human rights..
Human
Rights
Every effort must be made to defend human rights and bring about their universal..
Peace Politics Time Truth Wisdom
Human
Bring
Rights
Effort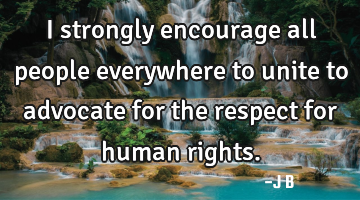 I strongly encourage all people everywhere to unite to advocate for the respect for human..
People
Human
Respect
Rights
I urge all to increase their support for human..
Human
Rights