I came to you when I needed to smile, I thought you were the one who made me fly, It took me a while, Now I realize that you were the one who made me cry -Isabella O\'Reilly
Published On: March 15th 2018, Thursday @ 9:20:32 PM
Total Number of Views: 82
Categories: Change Poems Relationship Sad
Keywords: Smile Thought Realize Cry Fly
More Quotes Like this
Don't cry because it is the end, but smile because it is another chance at..
Smile
Cry
Chance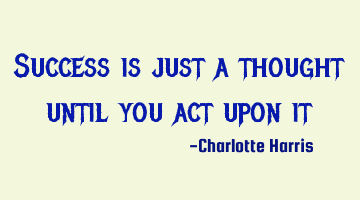 Success is just a thought until you act upon..
Business Change Goal Short Success
Success
Thought
Act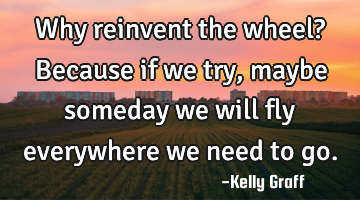 Why reinvent the wheel? Because if we try, maybe someday we will fly everywhere we need to..
Creativity Leadership Optimism Success
Need
Try
Fly
Things would be a lot different if we would realize that what we WANT and what we NEED are actually..
Want
Need
Different
Realize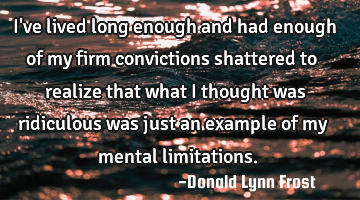 I've lived long enough and had enough of my firm convictions shattered to realize that what I..
Thought
Realize
There may be 100 reasons to smile in a day.. But it takes only 1 reason to cry for lifetime....
Forgiveness Life Loneliness Love Philosophy
Day
Smile
Reason
Cry
The thought of seeing you smile every day would make me the happiest man in this..
Dreams Love Marriage Relationship Romantic
World
Day
Smile
Thought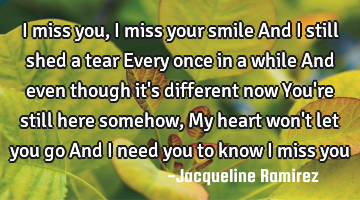 I miss you, I miss your smile And I still shed a tear Every once in a while And even though it's..
Know
Heart
Need
Smile
Different