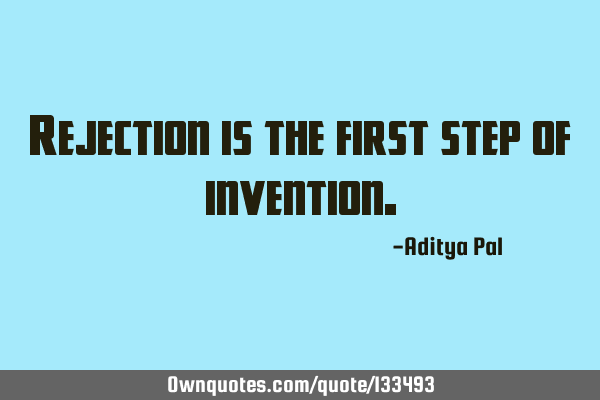 Rejection is the first step of invention. -Aditya pal
Published On: April 29th 2018, Sunday @ 9:29:04 PM
Total Number of Views: 58
Categories: Business Change Confidence Courage Creativity Desire Dreams Faith Failure Freedom Goal God Happiness Heart History Hope Imagination Inspirational Leadership Life Love Nature Opportunity Optimism Patience Peace Philosophy Poems Politics Religion Short Success Science Time Truth Wisdom Youth Fear
More Quotes Like this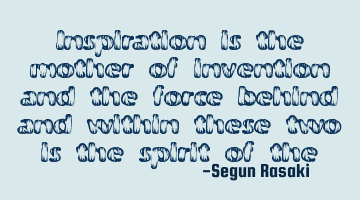 Inspiration is the mother of invention and the force behind and within these two is the spirit of..
Courage Faith God Inspirational Wisdom
God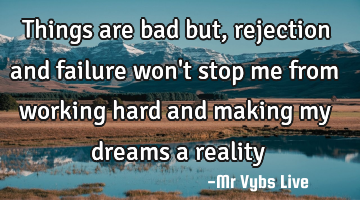 Things are bad but, rejection and failure won't stop me from working hard and making my dreams a..
Dreams Failure Inspirational reality
Bad
Stop
Reality
Failure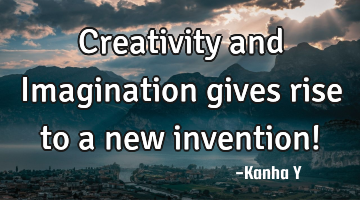 Creativity and Imagination gives rise to a new invention!..
Creativity Imagination Science
Imagination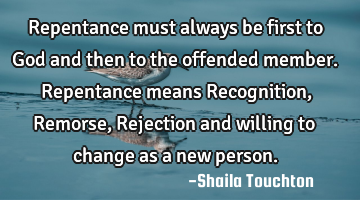 Repentance must always be first to God and then to the offended member. Repentance means R..
God
Change
Willing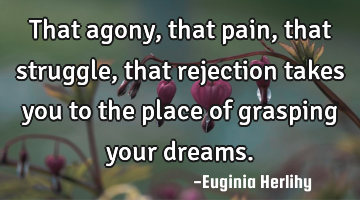 That agony, that pain, that struggle, that rejection takes you to the place of grasping your..
Pain
Place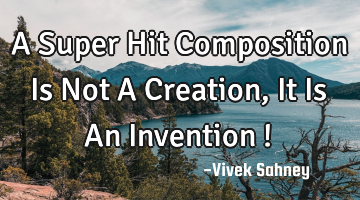 A Super Hit Composition Is Not A Creation , It Is An Invention !..
Your Rejection Made Me An A..
You haven't felt the true gut wrenching pain of rejection until you are told 'I am done with you,..
Time
Pain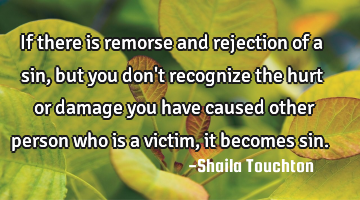 If there is remorse and rejection of a sin, but you don't recognize the hurt or damage you have..
Hurt