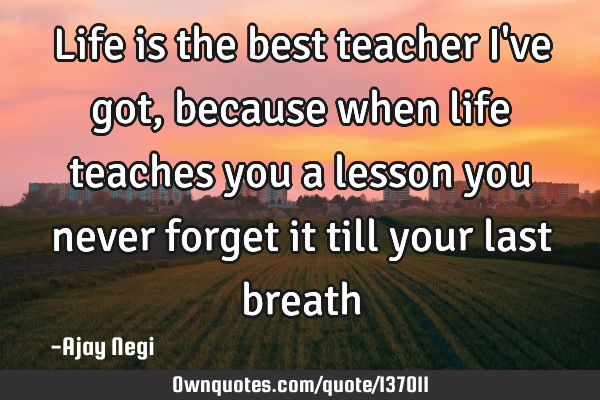 Life is the best teacher I've got, because when life teaches you a lesson you never forget it till your last breath -Ajay Negi
Published On: July 10th 2018, Tuesday @ 3:49:27 AM
Total Number of Views: 140
Keywords: Life Forget Breath Keyphrases: Never Forget
More Quotes Like this
Life's first lesson is that lessons are unavoidable, and to ignore one is merely to postpone it. A..
Life
Wise
Learning
Ignore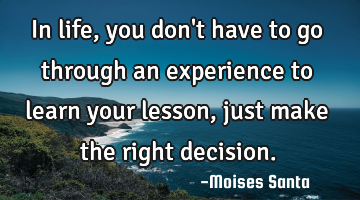 In life, you don't have to go through an experience to learn your lesson, just make the right..
Life
Learn
Experience
Decision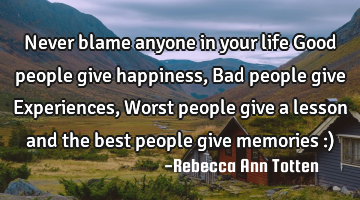 Never blame anyone in your life Good people give happiness, Bad people give Experiences, Worst..
Education Family Friendship Life Relationship
Life
People
Give
Bad
Happiness
If every moment in your life is a lesson.. then every person you have met was a teacher.. !..
Change Education Inspirational Patience
Life
Moment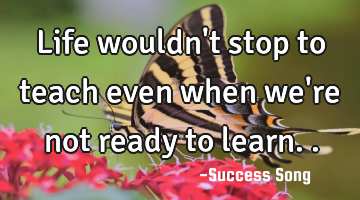 Life wouldn't stop to teach even when we're not ready to..
Education Life Philosophy Truth Wisdom
Life
Stop
Learn
Ready
Teach
Mistakes are the best teacher Of your life, They will teach you the best lessons at every point,..
Life
Need
Teach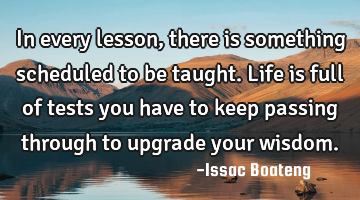 In every lesson, there is something scheduled to be taught. Life is full of tests you have to keep..
Life
Keep
Wisdom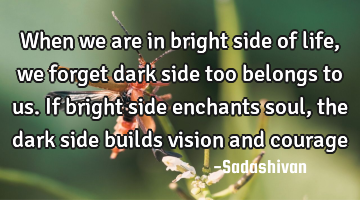 When we are in bright side of life, we forget dark side too belongs to us. If bright side enchants..
Life
Soul
Forget
Dark
Courage