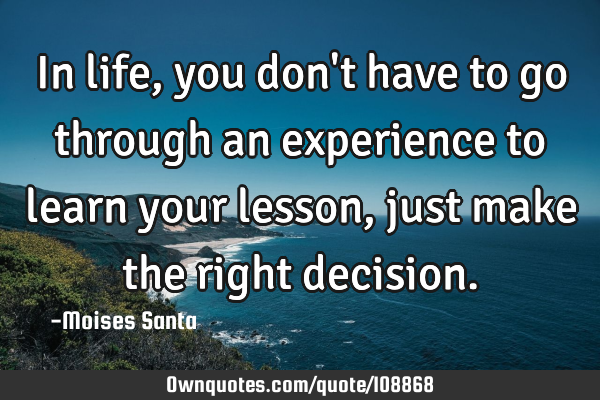 In life, you don't have to go through an experience to learn your lesson, just make the right decision. -moises santa
Published On: May 02nd 2017, Tuesday @ 12:09:08 PM
Total Number of Views: 105
Categories: Life Success Witty experience
Keywords: Life Learn Experience Decision
More Quotes Like this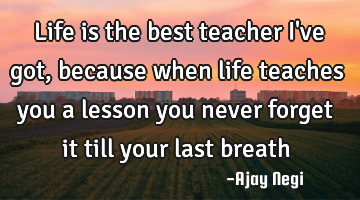 Life is the best teacher I've got, because when life teaches you a lesson you never forget it till..
Life
Forget
Breath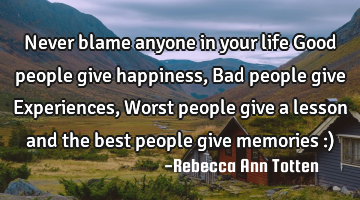 Never blame anyone in your life Good people give happiness, Bad people give Experiences, Worst..
Education Family Friendship Life Relationship
Life
People
Give
Bad
Happiness
Life's first lesson is that lessons are unavoidable, and to ignore one is merely to postpone it. A..
Life
Wise
Learning
Ignore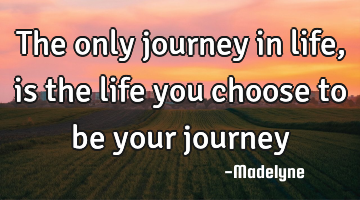 The only journey in life, is the life you choose to be your..
Life Short Success Witty wordplay
Life
Journey
Good decisions come from experience, and experience comes from bad..
Courage Dreams Faith Life Short
Bad
Experience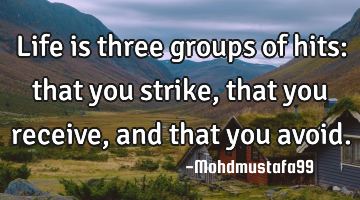 Life is three groups of hits: that you strike, that you receive, and that you..
Life
Inner strength comes from knowing that nothing is bleak and life is just a learning..
Life
Experience
Knowing
Strength
Learning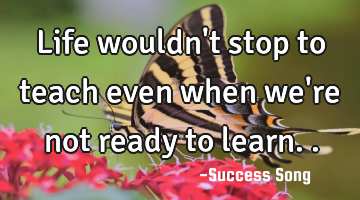 Life wouldn't stop to teach even when we're not ready to..
Education Life Philosophy Truth Wisdom
Life
Stop
Learn
Teach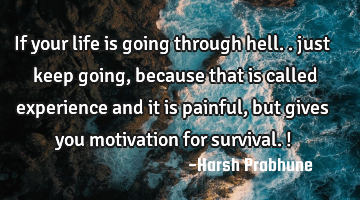 If your life is going through hell.. just keep going, because that is called experience and it is..
Life
Keep
Experience
Hell