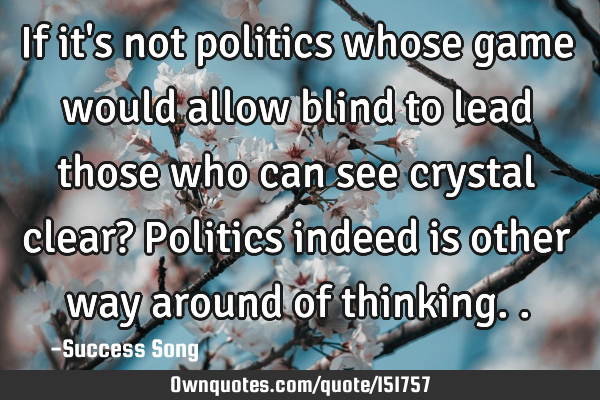 If it's not politics whose game would allow blind to lead those who can see crystal clear? Politics indeed is other way around of thinking.. -success song
Published On: February 13th 2019, Wednesday @ 4:52:53 PM
Total Number of Views: 22
Categories: Leadership Politics
Keywords: Way Thinking Game Blind Politics
More Quotes Like this
Family.. a fortress whose foundation is love all the way. It is intentionally blind to all else..
Love
Way
Family
Blind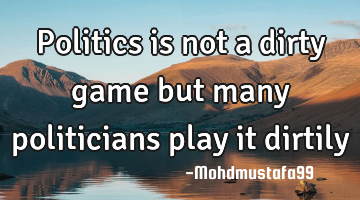 Politics is not a dirty game but many politicians play it..
Play
Game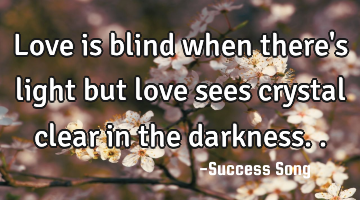 Love is blind when there's light but love sees crystal clear in the..
Love Philosophy falling in love
Love
Light
Darkness
Blind
Our future lies in our own hands, we control what we pick up and what we let go along the..
Way
Future
Control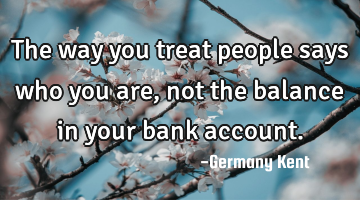 The way you treat people says who you are, not the balance in your bank..
Leadership Philosophy Success Truth Wisdom
People
Way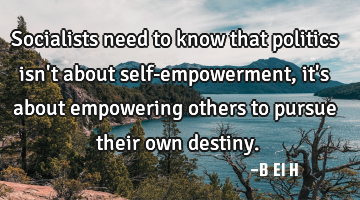 Socialists need to know that politics isn't about self-empowerment, it's about empowering others to..
Confidence Freedom Leadership Politics Wisdom
Know
Need
Self
Destiny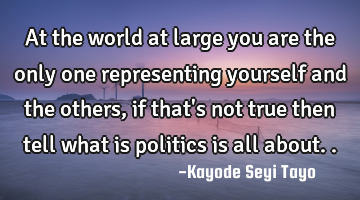 At the world at large you are the only one representing yourself and the others, if that's not true..
World
Politics is politics, propaganda is a gimmick used by rogues to cover the truth and mislead, rather..
Leadership Politics Truth Wisdom One liners
People
Truth
Path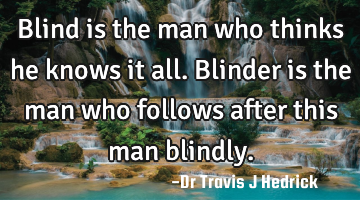 Blind is the man who thinks he knows it all. Blinder is the man who follows after this man..
Failure Inspirational Leadership Philosophy Wisdom
Blind