Let's smile, not because we don't have problems but because we are stronger than the problems. -Mr vybs live
Author's Comments: Life
Published On: February 18th 2019, Monday @ 5:19:10 AM
Total Number of Views: 989
Categories: Inspirational Life Relationship Success problems falling in love smile
Keywords: Smile Problem Strong
More Quotes Like this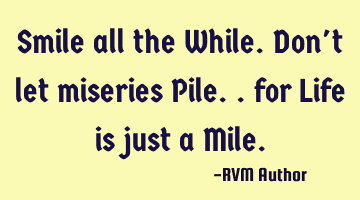 Smile all the While. Don't let miseries Pile.. for Life is just a Mile...
Inspirational Life Short smile
Life
Smile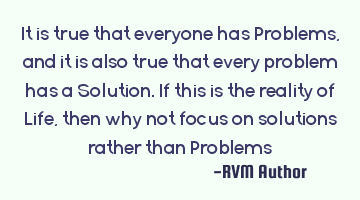 It is true that everyone has Problems, and it is also true that every problem has a Solution. If..
Life
Reality
Problem
Focus
Solution
Challenges do not make us strong or weak; they simply make us discover who we really are; either..
Courage Faith Hope Imagination Life
Strong
Weak
Success is not happiness, this truth you must know. You may have everything, but what's the use of..
Happiness Inspirational Success Truth
Know
Truth
Success
Happiness
Smile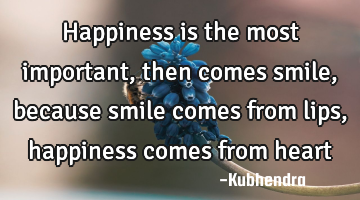 Happiness is the most important, then comes smile, because smile comes from lips, happiness comes..
Heart
Happiness
Smile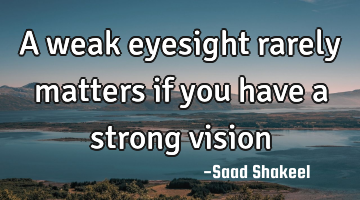 A weak eyesight rarely matters if you have a strong..
Desire Goal Inspirational Optimism Success
Strong
Weak
Vision
Forgetting the problem doesn't solve the..
Life Philosophy Short One liners problems
Problem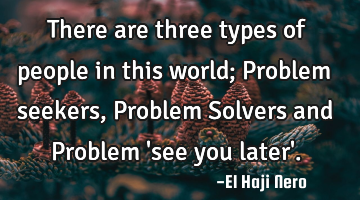 There are three types of people in this world; Problem seekers, Problem Solvers and Problem 'see..
People
World
Problem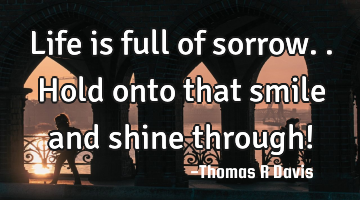 Life is full of sorrow.. Hold onto that smile and shine through!..
Inspirational Life Sad pain smile
Life
Smile
Hold