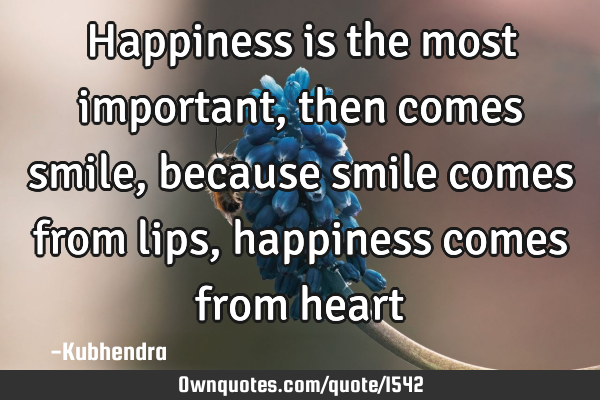 Happiness is the most important, then comes smile, because smile comes from lips, happiness comes from heart -kubhendra
Published On: July 17th 2010, Saturday @ 10:19:33 AM
Total Number of Views: 226
Categories: Happiness Heart Life smile
Keywords: Heart Happiness Smile
More Quotes Like this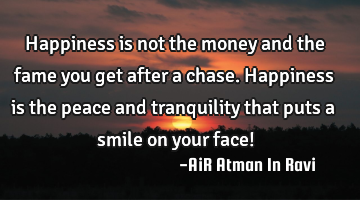 Happiness is not the money and the fame you get after a chase. Happiness is the peace and..
Happiness Peace Philosophy smile
Peace
Happiness
Money
Smile
Face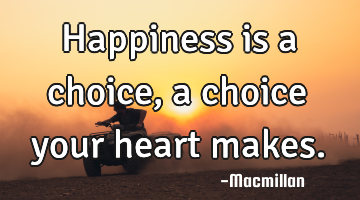 Happiness is a choice, a choice your heart..
Change Happiness Loneliness Short
Heart
Happiness
Choice
Success is not happiness, this truth you must know. You may have everything, but what's the use of..
Happiness Inspirational Success Truth
Know
Truth
Success
Happiness
Smile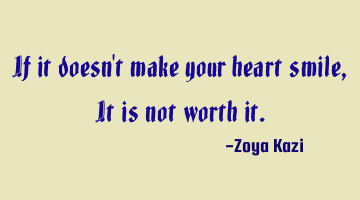 If it doesn't make your heart smile, It is not worth..
Heart Inspirational Short smile
Heart
Smile
Worth
If you must, get hurt fighting for what makes you smile and sigh with content. Life is hard, people..
Life
People
Happiness
Smile
Hurt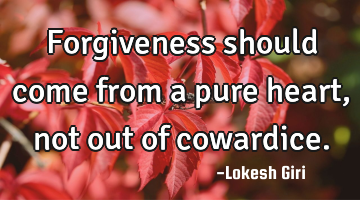 Forgiveness should come from a pure heart, not out of..
Heart
Forgiveness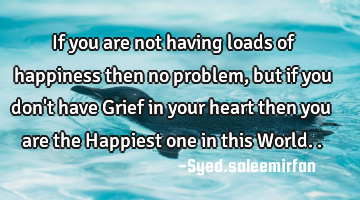 If you are not having loads of happiness then no problem, but if you don't have Grief in your heart..
World
Heart
Happiness
Problem