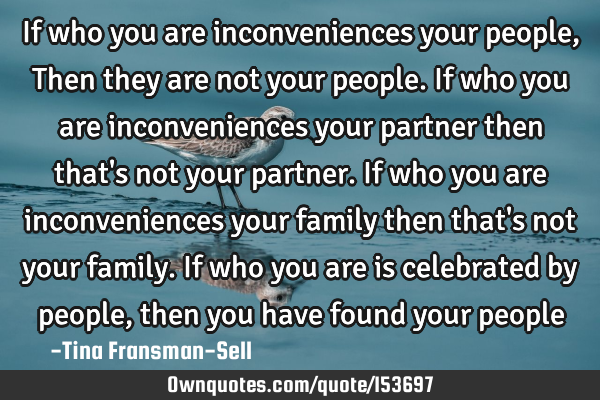 If who you are inconveniences your people, Then they are not your people. If who you are inconveniences your partner then that's not your partner. If who you are inconveniences your family then that's not your family. If who you are is celebrated by people, then you have found your people -Tina Fransman-Sell
Published On: March 13th 2019, Wednesday @ 8:51:51 AM
Total Number of Views: 32
Categories: Inspirational Life Love Success Truth Wisdom
Keywords: People Family Keyphrases: Who You Are
More Quotes Like this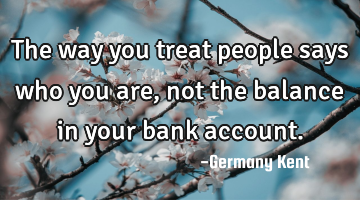 The way you treat people says who you are, not the balance in your bank..
Leadership Philosophy Success Truth Wisdom
People
Way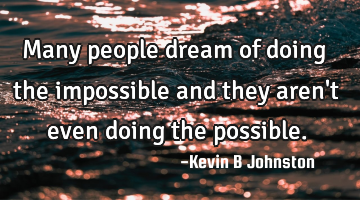 Many people dream of doing the impossible and they aren't even doing the..
Funny Inspirational Short Success Truth
People
Dream
Impossible
Possible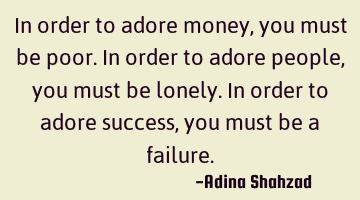 In order to adore money, you must be poor. In order to adore people, you must be lonely. In order..
Failure Inspirational Life Success Truth
People
Success
Money
Failure
Poor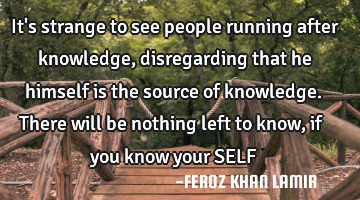 It's strange to see people running after knowledge, disregarding that he himself is the source of..
Death Faith God Hope Inspirational
People
Know
Self
Knowledge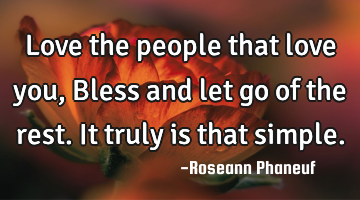 Love the people that love you, Bless and let go of the rest. It truly is that..
Desire Dreams Happiness Love Peace
Love
People
Be careful when you put your mouth on people. What they're going through today that you're..
Change Life Philosophy Truth Wisdom
People
Today
Tomorrow
Situation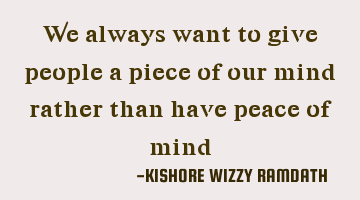 We always want to give people a piece of our mind rather than have peace of..
People
Want
Mind
Peace
Give
Don't waste time trying to be accepted by people that you cannot see in your..
Life Love Philosophy Relationship Wisdom
People
Time
Future
Trying
Waste