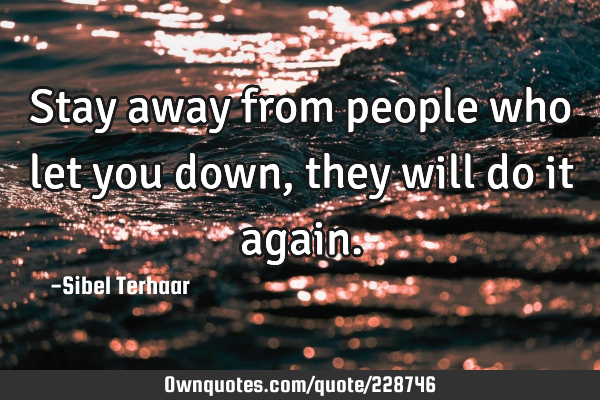 Stay away from people who let you down, they will do it again. -Sibel Terhaar
Published On: September 12th 2022, Monday @ 8:28:11 PM
Total Number of Views: 1
Categories: Inspirational Love Philosophy Relationship Success Truth Wisdom
More Quotes Like this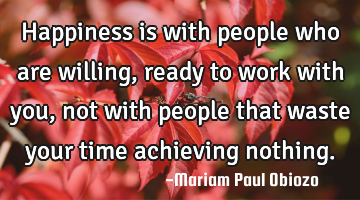 Happiness is with people who are willing, ready to work with you, not with people that waste your..
Inspirational Love Philosophy Relationship Success
People
Time
Work
Happiness
Ready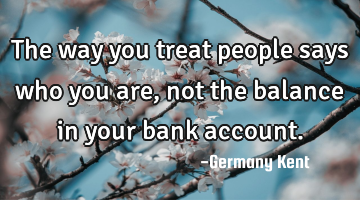 The way you treat people says who you are, not the balance in your bank..
Leadership Philosophy Success Truth Wisdom
People
Way
Don't waste time trying to be accepted by people that you cannot see in your..
Life Love Philosophy Relationship Wisdom
People
Time
Future
Trying
Waste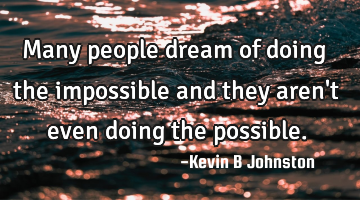 Many people dream of doing the impossible and they aren't even doing the..
Funny Inspirational Short Success Truth
People
Dream
Impossible
Possible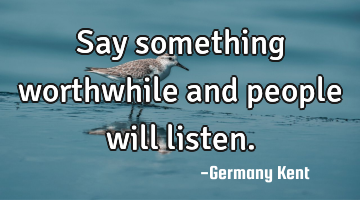 Say something worthwhile and people will..
Inspirational Leadership Philosophy Success Wisdom
People
Listen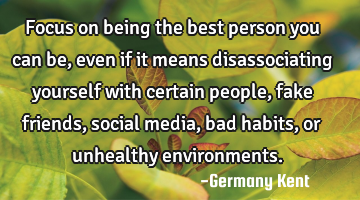 Focus on being the best person you can be, even if it means disassociating yourself with certain..
Inspirational Optimism Philosophy Truth Wisdom
People
Being
Bad
Fake
Focus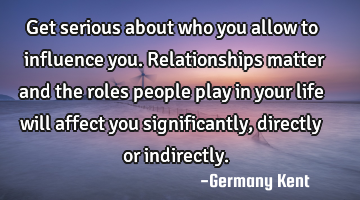 Get serious about who you allow to influence you. Relationships matter and the roles people play in..
Life Philosophy Relationship Truth Wisdom
Life
People
Matter
Play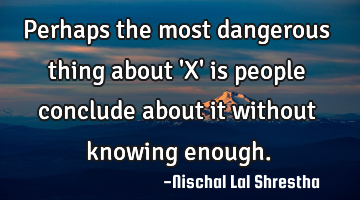 Perhaps the most dangerous thing about 'X' is people conclude about it without knowing..
Goal Inspirational Philosophy Short Truth
People
Knowing