People are not wrong, they are just different from us. -Nazra Nishat
Published On: February 18th 2020, Tuesday @ 10:26:12 PM
Total Number of Views: 403
Categories: Inspirational Life Philosophy
More Quotes Like this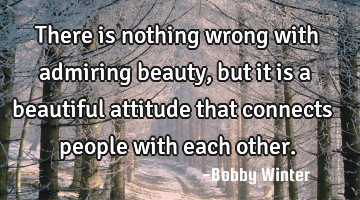 There is nothing wrong with admiring beauty, but it is a beautiful attitude that connects people..
Friendship Optimism Relationship Romantic
People
Beautiful
Wrong
Beauty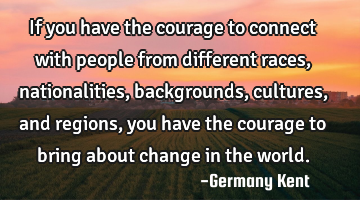 If you have the courage to connect with people from different races, nationalities, backgrounds,..
Hope Inspirational Optimism Motivational
People
World
Change
Different
Bring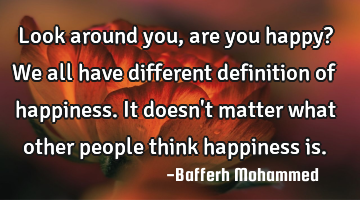 Look around you, are you happy? We all have different definition of happiness. It doesn't matter..
People
Think
Look
Happy
Happiness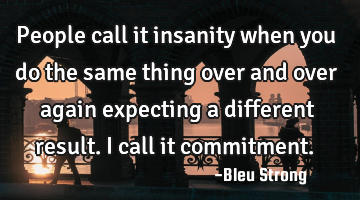 People call it insanity when you do the same thing over and over again expecting a different..
People
Different
Call
Result
There's no right or wrong, there's only perspective and point of..
Inspirational Life Philosophy perspective
Wrong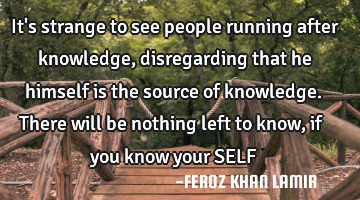 It's strange to see people running after knowledge, disregarding that he himself is the source of..
Death Faith God Hope Inspirational
People
Know
Self
Knowledge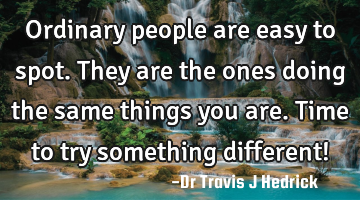 Ordinary people are easy to spot. They are the ones doing the same things you are. Time to try..
Change Creativity Goal Inspirational Philosophy
People
Time
Try
Different
People and things change but principles and values remain unchanged. Always uphold..
People
Change
Remain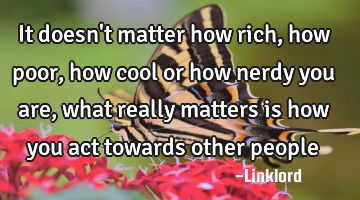 It doesn't matter how rich, how poor, how cool or how nerdy you are, what really matters is how you..
People
Matter
Act
Poor
Rich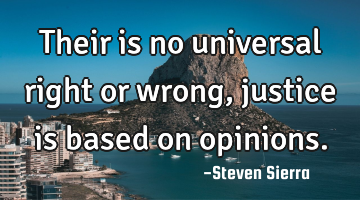 Their is no universal right or wrong, justice is based on..
Life Patience Philosophy Wisdom
Wrong