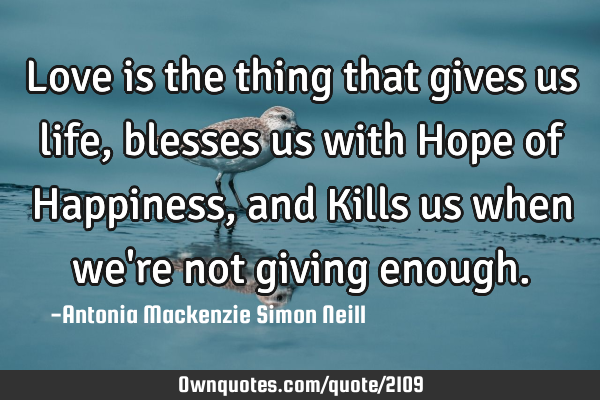 Love is the thing that gives us life, blesses us with Hope of Happiness, and Kills us when we're not giving enough. -Antonia Mackenzie Simon Neill
Published On: September 27th 2010, Monday @ 5:23:33 PM
Total Number of Views: 201
Categories: Love
Keywords: Love Life Happiness Hope Giving
More Quotes Like this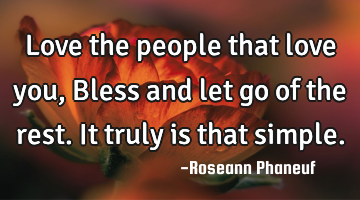 Love the people that love you, Bless and let go of the rest. It truly is that..
Desire Dreams Happiness Love Peace
Love
People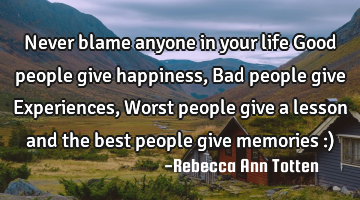 Never blame anyone in your life Good people give happiness, Bad people give Experiences, Worst..
Education Family Friendship Life Relationship
Life
People
Give
Bad
Happiness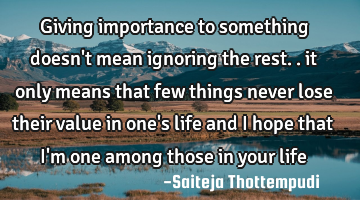 Giving importance to something doesn't mean ignoring the rest.. it only means that few things never..
Heart Hope Life Loneliness Love
Life
Hope
Giving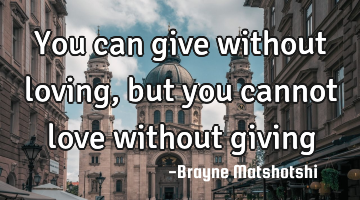 You can give without loving, but you cannot love without..
Love
Give
Loving
Giving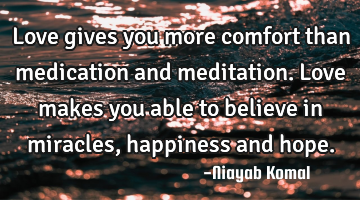 Love gives you more comfort than medication and meditation. Love makes you able to believe in..
Love
Believe
Happiness
Hope
Able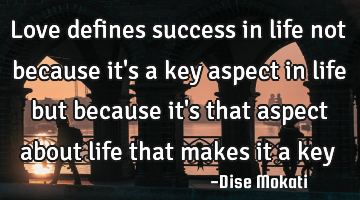 Love defines success in life not because it's a key aspect in life but because it's that aspect..
Love
Life
Success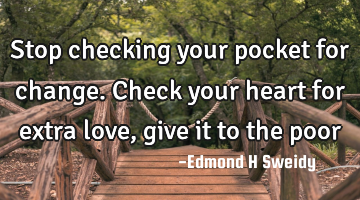 Stop checking your pocket for change. Check your heart for extra love, give it to the..
Change Heart Love Short Poverty
Love
Heart
Give
Change
Stop