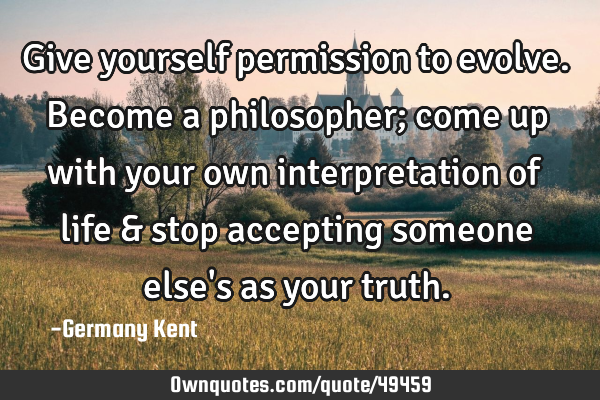 Give yourself permission to evolve. Become a philosopher; come up with your own interpretation of life & stop accepting someone else's as your truth. -Germany Kent
Published On: October 29th 2014, Wednesday @ 3:27:53 PM
Total Number of Views: 131
Categories: Business Change Inspirational Leadership Optimism Philosophy Success
Keywords: Life Give Truth Stop
More Quotes Like this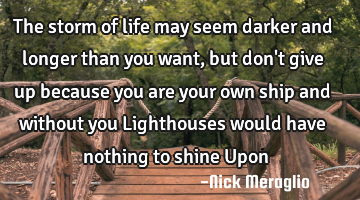 The storm of life may seem darker and longer than you want, but don't give up because you are your..
Confidence Desire Dreams Hope Inspirational
Life
Want
Give
Life is like climbing a stair case and while you are climbing the steps of life, you are required..
Life
Keep
Stop
Build
Never ever give such importance to anyone that you stop giving importance to..
Business Desire Friendship Love Marriage
Give
Stop
Giving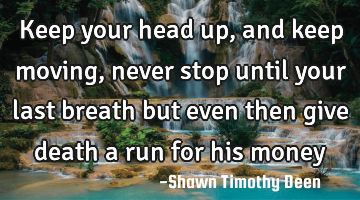 Keep your head up, and keep moving, never stop until your last breath but even then give death a..
Confidence Courage Death Goal Leadership
Give
Keep
Money
Death
Stop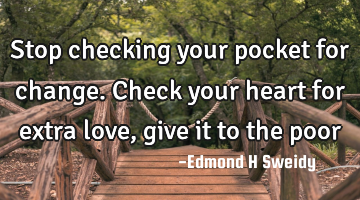 Stop checking your pocket for change. Check your heart for extra love, give it to the..
Change Heart Love Short Poverty
Love
Heart
Give
Change
Stop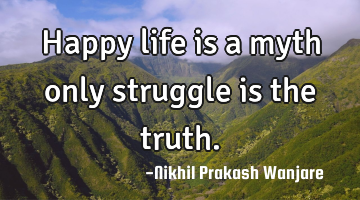 Happy life is a myth only struggle is the..
Inspirational Life Philosophy Wisdom One liners
Life
Truth
Happy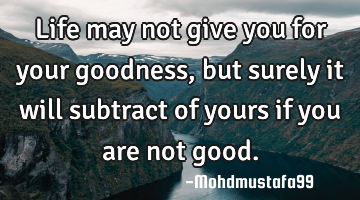 Life may not give you for your goodness, but surely it will subtract of yours if you are not..
Life
Give
Goodness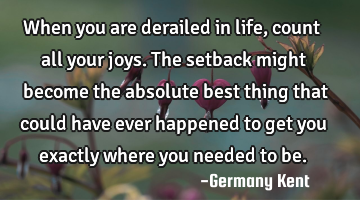 When you are derailed in life, count all your joys. The setback might become the absolute best..
Inspirational Philosophy Success Truth Motivational
Life