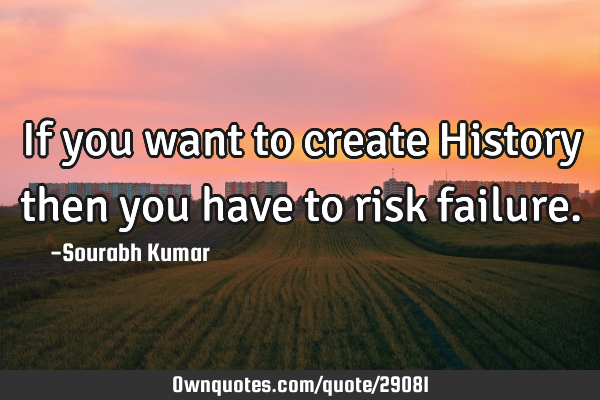 If you want to create History then you have to risk failure. -Sourabh kumar
Published On: November 24th 2013, Sunday @ 10:39:38 PM
Total Number of Views: 100
Categories: Failure Inspirational
Keywords: Want Failure History Risk Keyphrases: If You Want
More Quotes Like this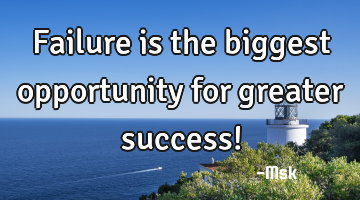 Failure is the biggest opportunity for greater success!..
Failure Inspirational Leadership Short One liners
Success
Failure
Opportunity
God is peace; religion is man's attempt to commune with God; and war is the worst result of man's..
Faith Failure God History Inspirational
God
Peace
Failure
War
Religion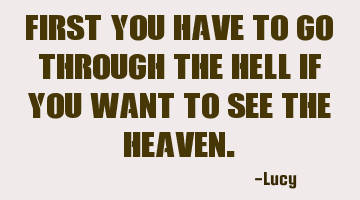 First you have to go through the Hell if you want to see the H..
Death Dreams God Inspirational Life
Want
Hell
Heaven
If you want something then focus on it.. focus leads you to..
Want
Success
Focus
Change is inevitable. What is also inevitable is failure for those who refuse to..
Change Failure Inspirational Philosophy Wisdom
Change
Failure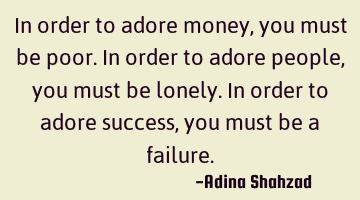 In order to adore money, you must be poor. In order to adore people, you must be lonely. In order..
Failure Inspirational Life Success Truth
People
Success
Money
Failure
Poor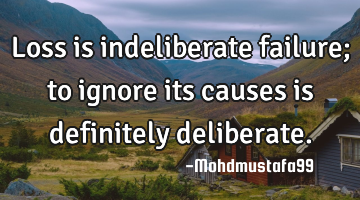 Loss is indeliberate failure; to ignore its causes is definitely..
Failure Inspirational Short One liners
Failure
Ignore
No one is to blame for your future situation but yourself. If you want to be successful, then..
Inspirational Leadership Opportunity Success Time
Want
Future
Successful
Situation
Blame
If you want a life of meaning and purpose, sometimes you have to put the gloves..
Life
Want
Purpose
Unlike the Future, History doesn't give you a second chance!..
Failure History Inspirational Leadership Opportunity
Give
Future
Chance
Second
History