I am one of the Original TOKEN black guys you hang out with. To Prove this I will tell you what they called me befor I was Called Token. (It was Oreo) -Demetrius
Published On: December 27th 2010, Monday @ 3:48:02 AM
Total Number of Views: 212
More Quotes Like this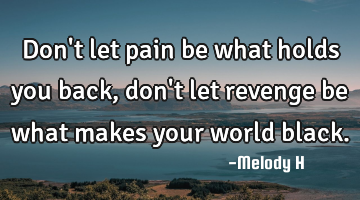 Don't let pain be what holds you back, don't let revenge be what makes your world..
World
Pain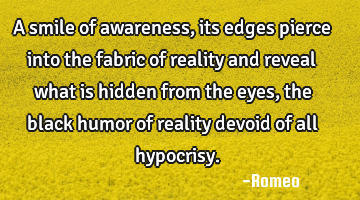 A smile of awareness, its edges pierce into the fabric of reality and reveal what is hidden from..
Smile
Reality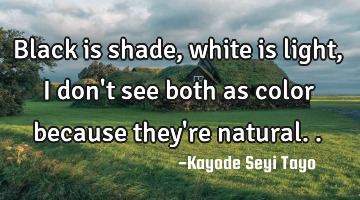 Black is shade, white is light, I don't see both as color because they're..
Creativity Funny Nature Philosophy One liners
Light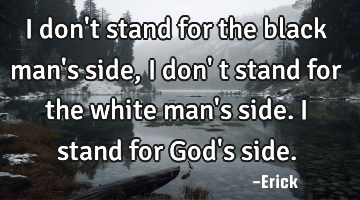 I don't stand for the black man's side, I don' t stand for the white man's side. I stand for God's..
Prove and..
I am determined to be successful, not to prove others wrong but to prove myself..
Wrong
Successful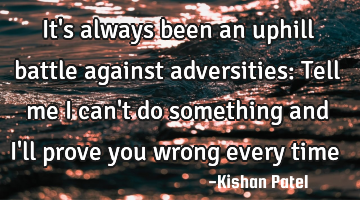 It's always been an uphill battle against adversities: Tell me I can't do something and I'll prove..
Confidence Failure Goal Patience
Time
Wrong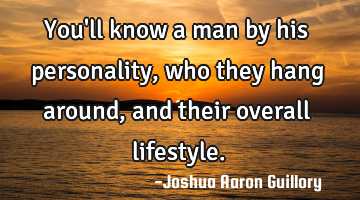 You'll know a man by his personality, who they hang around, and their overall lifestyle...
Life Philosophy Time Truth Wisdom
Know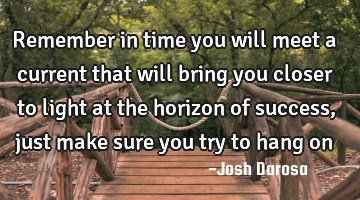 Remember in time you will meet a current that will bring you closer to light at the horizon of..
Confidence Imagination Life Sports
Time
Success
Try
Light
Remember